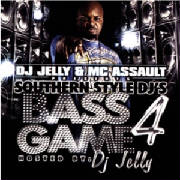 DJ JELLY BASS GAME PT. 4
RATED PG
<<<<< Continous Musical mix of the BASS!!! >>>>>

Donkey Kong - Kilo
Pop That - DJ Smurf
Give All You Got - Afro-Rican
White Horse - Kilo
So What (remix) - Field Mob/Ciara
Big Trucks (Old School Bass Remix) - DJ Unk
Riding Wit Some Playas - Sammy Sam
I Wanna Rock - Luke
Nasty Dancer - Kilo
Ride Em Cowboy - Another Style
Scrub Da Ground - Splack Pack
Do It Like Me - D4L
Da Dip - Freak Nasty
Roll It Up - Success N Effect
Get Em Up - City Boyz
What You Know About That - T.I./Three 6 Mafia
What The F..k Goin On - Kizzy Rock
Put Yo Thang Down - Terminator X
the Most Beautiful Girl - Raheem
That's Right - DJ Taz
Short Shorts - Raheem/MC Shy D
Daisy Dukes - Deuce/LA Snow
Tootsie Roll (remix) - 69 Boyz
Ridin High - 8Ball & MJG
Scarred - Luke
Crank This Thang - Kizzy Rock
Dickey Ride - Southern Player
Baby, Baby - Kilo
Lost Y'all Mind - Kilo
Rock Yo Body - Tre Luv
Bounce It Yall - Kizzy Rock
I Bet Y'all Wont Get Crunk - Crowd Pleasers
Ooh Lawd - DJ Smurf
ATL (Booty Shake remix) - Baby D/Lloyd
It's Goin Down (pimp remix) - Yung Joc
Oomp Camp Freestyle ft. Loko/DJ Jelly/DJ Unk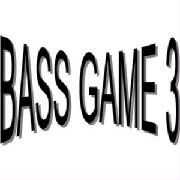 DJ JELLY BASS GAMES PT. 3
RATED PG

2 Much Booty - Sound Master T
Toot That Booty Up - Raheem
Dip - Freak Nasty
It's My cadillac - MC Nas D & DJ Fred
Get Girl - 2 Live Crew
Daisy Dukes - Duice
Love - Raheem
Dance All Night - Poison Clan
Get Em Up - City Boyz
Shake What Yo Mamma Gave Ya - Poison Clan
Drop Like This - DJ Smurf
Scrub Da Ground - Splack Pack
Put Your Thang Down - Terminator X
Drop - DJ Magic Mike
Can't Stop The Rock - DJ Kizzy Rock
Get Loose Wit It - DRU
Put That Thang On The Table - Intoxicated
Go Big Girl - Black Dave
Who U Gon Check - Baby D
White T's - Fanchise
Knuck If You Buck - Crime Mob
Walk It - Intoxicated
Whichaway - Intoxicated
Let's Ride - Kinsui
Burn - Usher
Show Me Love - Kilo
Pop That Thang - DJ Smurf
What'z Up - Kizzy Rock
Pop That P***y - Luke
The Way U Move - Outkast
Me So Horny - Luke
Sorry 2004 - Ruben Studdard
Confessions – Usher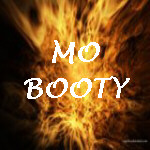 DJ JELLY MO BOOTY
Intro - MC Shy D
Do The Ladies Run This - Luke
Hoes In The House - Uncle Al
Donkey Kong - Kilo
Pop That Pussy - DJ Smurf
We Want Some - 2 Live Crew
Let Me Ride That Donkey - 12 Guage
Shake What Ya Mama Gave Ya - Poison Clan
Nasty Dancer - Kilo
Ride Em Cowboy - Another Style
Put Ya Thang Down - Terminator X
Akstion - Killer Mike
Cadillac - Nas-D
Come To Daddy - R.Kelly
Head, Booty, Cock - 2 Live Crew
Short Shorts - Raheem
Baby Got Back - Sir Mix A Lot
Rickey Smiley Interlude
Supa Crunk - Nic
Move Somethin - 2 Live Crew
ATL - Baby D
This Da City - Pastor Troy
Left Right - Drama
East vs West - Baby D
Roll Out - Ludacris
You Ain't Mad - La Chat
Ridin Wit Some Playas - Sammy Sam
Too Much Booty - Soundmaster T
Lost Ya'll Mind - Kilo
Pop And Shake - Puppies
Get Retarded - KJ & Da Fellas
Drop That Bass - Magic Mike
Get 'Em Up - City Boys
Get Down Low - Freak Nasty
I Wanna Rock - Luke
Cars (Hot Wheels) - Jim Crow
Get It Girl - 2 Live Crew
Shawty Freak A Little Sum'n - Lil Jon & Eastside Boys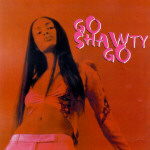 DJ JELLY GO SHAWTY GO!!

B.O.B. - Outkast
Bet You Won't Be Crunk - Crowd Pleasers
Scrub Da Ground - Splack Pack
Too Much Booty In The Pants - Sound Master T
Bounce Wit It - City Boys
Whichaway - Intoxicated
Give Me A Bottle - Clay D
Eat His Ass Up - Kizzy Rock
4 Pt Stance - DJ Smurf
Shake What Ya Mamma Gave Ya - Poison Clan
Project Chick - Cash Money
Set It Off - Strafe
My Folks - Baby D
Shut Up Remix - Trick Daddy
Get Fucked Up - Iconz
Pull Over - Trina
Do You Hear What I Hear - Kilo
Cocaine - Kilo
Donkey Kong - Kilo
Nasty Dancer - Kilo
Pop That Thang - DJ Smurf
Let Me Hear You Holla - Splack Pack
Get'em Up - City Boys
Short Shorts - Raheem feat. MC Shy D
Let Me See You Work It - Splack Pack
Put That Thang On The Table - Intoxicated
Plus Many More!!!!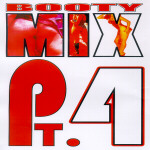 DJ JELLY BOOTY MIX 4
Luke Intro
Dance All Night - Poison Clan
Let Me Hear You Holla - Kidd Money
Too Much Booty In Ya Pants - Sound Master T
Baby Got Back - Sir Mix A Lot
Get Em Up - City Boys/Kizzy Rock
Gold Diggin Girls - MC Nast D/Freaky Freddy
Bounce Shawty Bounce - D Rock
Tootsie Roll - 69 Boys/Kilo
Daisy Dukes
Ridin Wit Some Playas - Poison Ivy
Down Low - Freak Nasty
Shake Whatcha Mama Gave Ya - Poison
Whoot There It Is - 95 South
Short Shorts - Rahiem
Drop - Magic Mike
A Town Drop - A Town Playas
U Got It Bad (Booty Shake) - Usher
Ride Out - Debbie Dee RMX
Where Dem Girls At - Luke
Peanut Butter & Jelly
Whichaway/B.O.B. - Intoxicated
Scrub Da Ground - Splack Pack
Gotta Girl RMX - T.C.P.
Scarred - Luke
It Takes Two - Rob Base
Treat Em Right - Chubb Rock
Pack Jam
Boot Boot Booty - Magic Mike
Give It All You Got - Afro Rican
Siberian Knights
Watch Yo Self - Loko
Egyptian Lover
Whole World - Outkast
Lookin For The Perfect Beat - Soul Sonic Force
Planet Rock - Soul Sonic Force
Jam On It Nucleus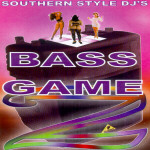 DJ JELLY BASS GAME 2

Intro
Put Yo Thang Down - Terminator
Scrub Da Ground - Splack Pack
Dance All Nite - Poison Clan
Sally - Gucci Crew
Give Me A Bottle - Clay D
Din Da Da - George Kranz
I Wanna Rock - Luke
Pop That Thang - DJ Smurf
Can't Stop The Rock - Kizzy Rock
Gidde Up - Cinsu
Put That Thang On The Table - Intoxicated
Short Shorts - Raheem
Go Shawty Go - Lil Jon & the Eastside Boys feat. Kilo
Get Crunked Up - Iconz
Set It Off - Staraffe
Give It All You Got - Afro-Rican
Cadillac - MC Nas-D
Her - Quuebo Gold
Doo Doo Brown - 2 Hype Brothers & A Dog
Do the Nasty Dance - The Dogs feat. Disco Rick
Do You Hear What I Hear - Kilo
Drop - DJ Majic Mike
Shake What Yo Mama Gave Ya - Poison Clan
Get It Girl - 2 Live Crew
Scarred - Luke
Take It 2 Da House - Trick Daddy
Bounce Shawty - D-Roc
Bia Bia (Bass Remix) - Lil John & the Eastside Boyz
Eastside Vs. Westside Remix - Baby D
Pimp Hard (Bass Remix) - 8Ball & MJG
Eat Ass Up - Kizzy Rock
Hit Da Floe - Dirty
Get Crunk - Crown Pleasers
If You Happy - Crazy Leg
Watch Yo'Self - Loko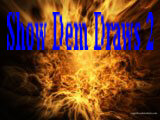 DJ JELLY SHOW DEM DRAWS 2

Bounce RMX
Pop That Pussy
Do The Damn Thing
This Is How We...
Left/Right Bounce
Who Let The Dogs Out
Drop That Bass
Scrub Da Ground
2 Much Booty In Da Pants
Go Big Girl
2 Da Floor
Pusher Man
4 Got About Dre
Put Them Thangs Down
Put Yo Hands On The Floor
Let's Groove 2 Night
Dicky Ride
Come Out Them Draws
Motion Hit Version
Super Freak

Enter content here