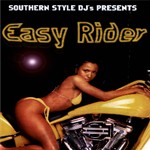 DJ JELLY EASY RIDER
RATED PG

No Holding Back - Wayne Wonder
The Jump Off - Lil Kim
Crush On You - Mr. Cheeks
Wanted Dead or Alive - 2Pac/Snoop Dogg
Beautiful - Snoop Dogg
Step Daddy - Sammy Sam
Dope Game - Q/Jadakiss/Bun B
I Know What To Do - Busta Rhymes/Maria Carey
So Gone - Monica
What's Your Name - T.I.
21 Questions - 50 Cent
Da Bounce - Jay Z
What Happened To Dat Boy (Teddy Pendergrass Mix) - Baby/Clipse
Club Jumpin - Baby D
In Da Club - Beyonce
If I Can't - 50 Cent
You're A Customer - EPMD
Hell Yeah RMX - Ginuwine
Excuse Me - Jay Z
Forever - Lil Mo

DJ JELLY RIDE N SLIDE
RATED PG

Gossip Folks - Missy/Ludacris
Wheels Of Steel RMX - Outkast
K-Wang/Ring My Bell Remix - Khia
Work It (Aerobics Remix) - Missy
Dro In The Wind/Kilo Mix - Trick Daddy/Cee-Low
Aight Then My Folks/Set It Off Mix - Baby D
Be All Right RMX - Trina/Ludacris
Superman R-Kelly RMX - Eminem
Hit The Floor RMX - Dirty
Baby Baby (Freak No More RMX) - Kilo
Take It To The House RMX - Trick Daddy
Akshun (Chubb Rock mix) - Killa Mike
Ignition (Booty Shake Mix) - R. Kelly
Lost Ya'll Mind (Aaliyah Mix) - Kilo
Pull Over (Crunk Remix) - Trina
Casper Slide/Missy Remix - Mr. Cee
Clevland Shuffle - 7 North
It Takes Two - Rob Base
Planet Rock - Soul Sonic Force
Lick My Neck (White Horse Mix) - Khia
Dance Freak - Loko
Hell Yeah - Ginuwine
Beautiful - Snoop
Same Song - Jay Z

DJ JELLY PLATINUM FINGER PT. 3
RATED R

Fatty Girl (RMX) FUBU Allstars/Sean Paul
Bump Bump Bump (RMX) B2K/Lil Wayne
Paradise - LL Cool/Amerie
Rock The Party (RMX)- Benzino/Lil Kim//Pete Pablo
React - Redman/Eric Sermon
Made U Look - Nas
Still Ballin - 2Pac/Trick Daddy
Welcome To New York - jayZ
Throw Ma Hood Up - W.C/Snoop
When The Last ... - Clipse
What About Us - Brandy/Lil Jon
Talk to Me - Amerie
Love Of My Life - Erykah Badu
Work It- Missy Elliot/50 Cent/Busta Rhymes/Mystical
Rock It - Master P
Couldn't Be A Better Player - Lil Jon
Here We Go - Baby D
In Da Club - 50 Cents
Dope Boy Fresh - Attic Crew
Tell Me - Smilez & Southstar
Mesmerize - JaRule/Ashanti
Get That Cheese - Baby D/EightBall/Thorough
Wanksta -50 Cent
Bout My Money - 50 Cent/Bun - B
Gossip Folks - Missy E/Ludacris/J Lo/LL Cool
All I Have - Jennifer Lopez
Ignition (RMX)- R Kelly

DJ JELLY COAST TO COAST
RATED PG

Work It RMX - Missy Elliot
Can I Get A .. RMX - Jay Z/Lil Jon
Lose Yourself - Eminem
10 Commandments - Lil Kim/Lil Mo
Ching Ching (crunk rmx) - Ms. Jade
Thug Lovin rmx - Ja Rule/Bobby Brown
Me And My Girlfriend '03 - Jay Z/Beyonce
Put Yo Hood Up - Lil Jon/Chyna White/Petey Pablo
Bow His Azz Up RMX - Baby D
Whatch Lookin At - Youngbloodz/Cam'ron
Sick Of Being Lonely RMX - Field Mob
My Block RMX - Scarface
Gel And Weave - Project Pat
Still Fly - Big Tymers
Big Mann - Q of ESC
Back, Back - Lil O
Nuthin For Free - Lil Jon/Oobie
Set It Off RMX - Juvenile
5,2,4,3 - Backbone
The Pledge RMX - Murder Inc/Nas
Wanksta - 50 Cent
Hovi Baby - Jay Z
What's The Word - Lil Kim
Jenny From The Bronx - J-Lo
Crush Tonight - Fat Joe/Ginuwine
Plus Much More!!!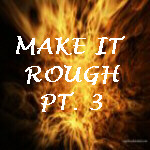 DJ JELLY MAKE IT ROUGH PT. 3
FULL LENGTH SONGS - NOT MIXED !!!!
Big Business - Swizz Beatz/Baby/Ron Isley/Jadakiss/P.Diddy/Snoop
React - Erick Sermon/Redman
Diamonds - Lil Jon/MJG/Bun-B
Love Me - Eminem/Obie Trice/50 Cent
Splurge - Nelly
For My Hustlers - Pastor Troy
We Got Them Thangs - Head Bussa
Call It Gangster - Too Short/Petey Pablo/Dolla Will
Kisses N Hugs - Young Bleed
Lose Yourself - Eminem
Push That - Lil Jon & Eastside Boyz
Eastside vs Westside - Baby D
King Of Da South - T.I.
Bless America - Pastor Troy
8 Mile - Eminem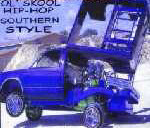 DJ JELLY BRING THAT BEAT BACK 2

Intro
Just Lyk Compton - DJ Quik
Pee Wee Herman - Joe Ski Luv
The Show - Doug E Fresh & Slick Rick
I Know U Got Soul - Eric B. & Rakim
Radio - LL Cool J
Drag Rap - The Show Boys
Roxanne Roxanne - U.T.F.O.
Hip Hop Junkies - Nice & Smooth
Funky Enuff - D.O.C.
Cindafella - Dana Dane
You're A Customer - E.P.M.D.
Boyz-N-Da Hood - Eazy E.
6 N Tha Mornin' - Ice T
La Di Da Di - Doug E. Fresh & Slick Rick
Mind Playin' Trics - Geto Boyz
Children's Story - Slick Rick
Paul Revere - Beastie Boyz
Posse On Broadway - Sir Mix-A-Lot
It's My Beat - Sweet T.
The Bridge - MC Shan
South Bronx - B.D.P.
Comptons In The House - N.W.A.
Left Me Lonely - MC Shan
You'll Rock - LL Cool J
Deep Cover - Snoop Dogg & Dr. Dre
Eric B. 4 President - Eric B. & Rakim
Top Billin' - Audio Two
No Half Steppin' - Big Daddy Kane
Fresh Iz Da World - Mantronix
Rock The Bells - LL Cool J
Fat Boyz - Fat Boyz
Dumb Girl - Run DMC
My Adidas - Run DMC
Make The Music - Bizmarkie
Bridge Iz Over - B.D.P.
Cram 2 Understand - MC Lyte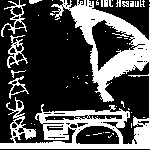 DJ JELLY BRING DAT BEAT BACK

PAID IN FULL ERIC B
I GOT IT MADE SPECIAL ED
ERIC B IS PRESIDENT ERIC B
NOBODY BEATS THE BIZ- BIZ MARKIE
YOU GOTS TO CHILL EPMD
ROCK THE BELLS LL COOL J
FRIENDS WHODINI
NIGHTMARES DANA DANE
THE SYMPHONY JUICE CREW
SMOOTH OPERATOR BIG DADDY KANE
MY MIC SOUNDS NICE SALT N PEPA
MY MELODY ERIC B
THE SHOW DOUG E FRESH & SLICK RICK
MOVE BIG OOMP CAMP
FIVE MINUTES OF FUNK WHODINI
WHERE DEY AT JIMMY
I AINT NO JOKE ERIC B
FUNKY ENOUGH DOC
LIFE IS. TOO SHORT
BIG OOMP CAMP
DOPE MAN NWA
NUTTIN BUT A G THANG DR DRE /SNOOP
AFRO PUFFS LADY OF RAGE
SPRINKLE ME E-40
GOT 5 ON IT LUNIZ
FOE LIFE MACK 10
CALIFORNIA DR DRE/TUPAC
I GOTTA GET MINE MC BREED
GIN & JUICE SNOOP DOG
EASY DUZIT EASY E
BOYZ IN DA HOOD EASY E
GOOD DAY ICE CUBE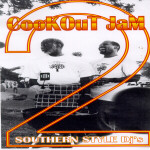 DJ JELLY COOKOUT JAMS 2

Rock The Boat - Aaliyah feat. Ja Rule
You Rock My World - Michael Jackson
Cut Friends - Camoflauge
We Be Clubbin' - Ice Cube
Nasty Boy 2001 - Notorius BIG
The Wrong Idea - Bad Azz feat. Snoop Dogg
Welcome To Atlanta - Jermaine Dupri feat. Ludacris
The Ruler's Back - Jay Z
Knock Yourself Out - Jadakiss
Intoxicated - Sammy Sam
We Right Here - DMX
DJ Montay Commercial
2-Way Freak - Three 6 Mafia
Izzo - Jay Z
Gold Grill - 8Ball, MJG, & UGK
Southside - Lil Ke Ke
Ugly - Bubba Sparks
Raise Up - Petey Pablo
Walk Like A Soldier - 404 Soldier
Every Time You See Me - Oomp Camp
We Ready - Archie
Break Ya Neck - Busta feat. Dr. Dre
Girls, Girls, Girls - Jay Z
I Can Tell - 504 Boyz
Feelin On Your Booty RMX - R.Kelly
I Luv - Trick Daddy,Scarface,Too Short, Daz
Rules Of The Game - Jermaine Dupri feat. Mannish Man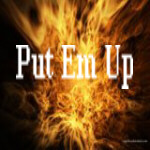 DJ JELLY PUT EM UP

DJ JELLY INTRO
YAW CANT DENIE IM A STRIGHT RIDER
IM STILL BUCKEN LIKE 5-DUCE-4-TRAY
JUST A BABY BOY
LETS GET DIRTY B/W JUST A BABY BOY
RAGIE MIX
MIDWEST SWING
TAKE IT TO THE POINT B/W B.G. I KNOW
WE OFF THE CHAIN SHAWTY
LOVE AND HAPPINESS B/W REPRESENT YO CLICK
MAKE THIS MONEY
MOVE B/W MAKE THIS MONEY
JUST LIKE MUSIC
BRING THE NOISE
FRONT 2 BACK
PLAYER WHY YOU HATEN
WE AINT GOING NO WHERE
WHORDE WHATS UP
LET ME SEE IT
NOW IM THE BOSS MUTHA
WE STILL
BACK-BACK
SPACE AGED PIMPIN
DJ JELLY MIX
I DID TO MUCH
THUGISH RUGGISH BONE
YOU AINT KNOW
IM A THUG
DEIBLOS B/W IM A THUG
THE DOUBLE B STANDS 4
IM I SUPPOSE TO CHANGE
HOW CAN A THUG LIKE ME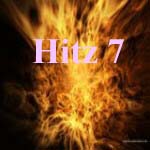 DJ JELLY HITZ COMPILLATION PT. 7
Akstion - Killa Mike
Nothin - Nore
Air Force Ones - Nelly
Stylin - Foxy Brown
Guilty - Swizzbeats
My Block - Scarface
New York City - Camron
Way Of Life - Lil Wayne
Good Time - Styles
I Trade It All - Fabolous
I'm Back - AZ
When Was The Last Time - Clipse
The Rain - CNC
I Told Yal - Petey Pablo
Big Heads - Ms. Jade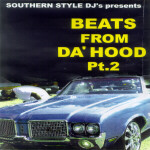 DJ JELLY BEATS FROM DA HOOD PT 2
My Neck My Back - Khia
Hot In Heere - Nelly
I Told Ya'll - Trina
Without Me - Eminem
Robbery (Answer to My Neck My Back) - Nappy Heads
K Wang - Khia
Grindin' - Clipse
Addictive - Truth Hurts/Rakim
Ms. Jackson (Lxtasy Mix) - Outkast
Still Fly - Big Tymers
Welcome To ATL RMX - JD
JD Dis Song - Eminem/Dr. Dre
Dr.Dre/Eminem/Timberland Dis - JD
Rock Tha Mic - Freeway/Beanie Sigel
Lights, Camera, Action RMX - Mr. Cheeks
One Mic RMX - Nas
Can't Stop Tha Stunna - Lil Wayne
Way Down South - Loko
What's Your Name - T.I.
Thug Like - Fat Joe
Shine - Lil Wayne
Guess Who's Back - Scarface
I Need A Girl - P.Diddy/Ginuwine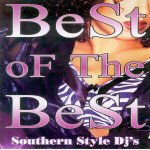 DJ JELLY BEST OF DA BEST

Intro
No Time RMX - Lil' Kim
H.O.V.A. (ah naw rmx) - Jay Z
Who We Be - DMX
Cash - Wu Tang
Ether - Nas
How High - Method Man/Redman
Fatty Girl(girls, RMX) - LL Cool J/Ludacris/Keith Murray
We Thuggin (fatty girl rmx)- Fat Joe/R. Kelly
Special Delivery - G-Dep
Lights, Camera, Action - Mr. Cheeks
Where Da Party At? - Jagged Edge
Thug Holla Back - Faboulous
Let's Stay Together 2002 rmx - Al Green
Diddy/ - P. Diddy
Trans DF Express - Dungeon Family
Between Me And You - Ja Rule
Area Codes - Ludacris/Nate Dogg
The Whole World (rollout mix) - Outkast/Killer Mike
Got Ur Self A Gun - Nas
Southern Style DJ Interlude
Ambitionz Az Ridah - Tupac
California Love - Tupac/Dr.Dre
DJ Monte Interlude
Still - Dr.Dre/Snoop Dogg
We Be Clubbin' - Ice Cube
Gin & Juice - Snoop Dogg
If I Die 2Night - Tupac
Regulator - Warren G
Dog Pound Gangstas
2 Of Amerikaz Most Wanted - Tupac/Snoop Dogg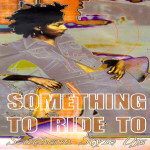 DJ JELLY SOMETHING TO RIDE TO PT 3

Intro
Ugly - Bubba Sparxx
Ballin' Out Of Control - JD feat. Nate Dogg
Izzo - Jay Z
#1 - Nelly
One Minute Man - Missy feat. Ludacris
Cut Friends - Camoflauge
Jazzy Belle - Outkast
Hardball - Lil Bow Wow, Lil Zane, Lil Wayne
Still Dre - Dr. Dre
Formal Invite - Ray J
I'm Serious - T.I.
Shine - Lil Wayne
So Many Tears - Tupac
You Rock My World RMX - Michael Jackson/Jay Z
We Thuggin - Fat Joe/R. Kelly
Fatty Girl - Fubu
Who We Be RMX - DMX
We Gone Make It - Jadakiss
The General - NAS
Think It's A Game - Beanie Sigel
Fifty Players Deep - Drunkin Master
Differences - Ginuwine
U Got It Bad - Usher
Lights, Camera, Action - Mr. Cheeks
Please Don't Mind - Philly's Most Wanted
Stop Playin Games - 8Ball/P-Diddy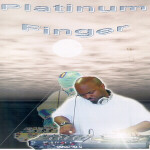 DJ JELLY PLATINUM FINGER 2

INTRO
LUDACRIS - SOUTHERN HOSPITALITY
RAY J - WAIT A MINUTE
MISSY - HOT BOYS/GET YA FREAK ON
BABY D - BOUNCE DAT
KANE & ABEL - SHAKE IT LIKE A DOG
DJ JIMMY - WHERE THEY AT
BUSTA - WHAT IT IS
BEENIE MAN - GIRLS DEM SUGAR
R.KELLY - FIESTA RMX
P DIDDY - LET'S GET IT
JT MONEY - HI/LO
INTOXICATED - GET 'EM
DR. DRE - NEXT EPISODE
QB'S FINEST - OOCHIE WALLY
OUTCAST - SO FRESH SO CLEAN
UGK - TAKE IT OFF
8-BALL & MJG - PIMP HARD
BABY D - EASTSIDE VS. WESTSIDE
UGK - ONE DAY
SCARFACE & 2PAC - SMILE
JA RULE - I CRY
GANGSTA BOO - LOVE DON'T LIVE
YOUNGBLOODZ - UH WAY
JAZZY PHE - WE STILL
OVADOSE - MAKE IT CLAP
EVE - BLOW YOUR MIND
MISSY - LICK SHOT
REDMAN - LET'S GET DIRTY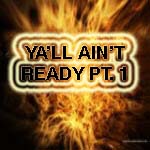 DJ JELLY - Y'all Ain't Ready

INTRO - BIG BLACK & OOMP CAMP
SCARFACE - LOOK INTO MY EYES
TELA - TELA
BEANIE SIGEL - PLAYER
SLIMM CUTTA CALHOUN - ITS OK
OUTKAST - MS JACKSON
SNOOP DOGG - NEW RELEASE
JAY Z - I JUST WANNA LOVE YOU
TUPAC f/ K.C. JOJO - THUG LOVE
LUDACRIS - WHATS YOUR FANTASY
CASH MONEY MILLIONAIRES - PROJECT BITCH
E-40 f/ TOO SHORT, PASTOR TROY, & PIMP-C - DOIN THE FOOL
BABY D - BACK UP
QUAY-BO GOLD f/ JAZZY PHE & MYSTIKAL - WE GOT THIS HERE
OUTKAST - GANGSTA SH**
OOMP CAMP - LETS GET BUCK
SILKK DA SHOCKER - HE DID THAT
NELLY - EI
SCARFACE f/ UGK - DOWN WITH THIS
JAY Z f/ SNOOP DOGG - GET YOUR MIND RIGHT
OOMP CAMP - TIME TO THROW A CHAIR
OUTKAST - SO FRESH, SO CLEAN
LOKO - CUTTY BUDDY"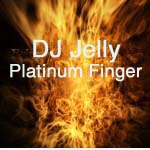 PLATINUM FINGER 1

DJ JELLY INTRO
WHOA (RMX)
WHOA (RMX) B/W IM SO MAD RIGHT NOW
WHOA (RMX) B/W XXPLOSIVE
WHOA (RMX) B/W WILD OUT
WILD OUT
SHHH BE QUIET
SHHH BE QUIET B/W WHATS MY NAME
WHATS MY NAME D-M-X (INST)
SNOOP FEATRING THE EAST SIDAZ B/W BABY DONT CRY
DONT WANNA BE A PLAYER NO MORE
BABY DONT CRY B/W STILL D.R.E
WHISTLE WHILE U TWERP
YAW GONE MAKE ME LOOSE MY MIND B/W WHISTLE WHILE U TWERP
NOTORIOUS B.I.G
I NEED A HOTT GIRL B/W RIDE OR DIE CHICK
KNOCKLE UP BOYY
THROW YO HANDS UP
LEFT-RIGHT-LEFT B/W THUNG SONG
THATS WHAT IM LOOKING 4 B/W FORGOT ABOUT DRE
BIG PIMPIN
FORGOT ABOUT DRE B/W WE READY
I SHUT DEM DOWN B/W THATS WHAT IM LOOKING 4
THUNG SONG B/W THATS WHAT IM LOOKING 4
DO IT
BLOW
REPRESENT YO CLICK
I KNOW YOU WAITING ON DADDY SHAWTY
LOVE IS BLIND
I NEED LOVE B/W LOVE IS BLIND
ILL DO ANYTHING 4 U
DJ JELLY OUTRO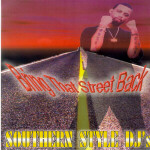 DJ JELLY BRIND THAT STREET BACK

Intro- Southern Style
Another Murder- Top Authority
Hand Tha Rocks Da Cradle- Dayton Family
Southern Style Mix
Money- Top Authority
Breathin'- 2Pac
Hail Mary- 2Pac- (Blend)
If I Die Tonight- 2Pac
Diamonds & Wood- Vek
Lay It Down- 8 Ball & MJG
Zone 3- Sammy Sam- (Blend)
Death Struck- Sammy Sam
On Fire- Stetsasonic- (Blend)
In My Nature- Poison Clan
Pocket Full Of Stones- UGK
I Got To Do It- Krushed Ice
Havin' Thangs- Big Mike
High Powered- Dr. Dre
Bullets Fly- Loko
Dusted & Disgusted- E-40
Handlin' Thangs- Sammy Sam
Let Me Ride- Dr. Dre
Street Mutha F#@kas- Hard Boyz
It Ain't- Ghetto Boyz
Dedication To Dollar
Street Nigga- Turk & Mack 10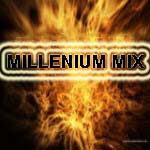 Millenium Mix
DONNELL JONES - U KNOW WHATS UP
EVE - GOTTA MAN
METHOD MAN & REDMAN - ROCKWILDER
GUY - DANCIN
QTIP - VIBRANT THING
DJ JIMI - WHERE THEY AT
MONTELL JORDAN - GET IT ON TONIGHT
DA BRAT - WHAT DO YA LIKE
MARY JA BLIGE/MOBB DEEP - DEEP INSIDE (RMX)
SISQUO - I GOT TO GET IT /SOUTHERN STYLE REMIX
GOODIE MOB - GET RICH TO THIS
MARY J BLIGE - REMINENCE/LL COOL J REMIX/HOT BOYZ
MISSY ELLIOT - HOT BOYZ REMIX
QTIP - BREATH AND STOP
CHAKA DEMUS/PLIERS - MURDER SHE WROTE/LIL JOHN
CAPLETON - AWARD TOUR/BLING BLING MIX
LIL VICIOUS - FREAKS TRIPLE 6 REMIX
MEGA BANTON - PON PAUSE/JUVENILE REMIX
LADY SAW - SITUATION
DEVANTE - EVERYONE FALLS IN LOVE/INTOXICATED REMIX
KELIS - CAUGHT OUT THERE
THE LOX - WILD OUT
INTOXICATED - THIS IS HOW MY PIMPIN GOES
D'ANGELO - LEFT/RIGHT
DR. DRE - STILL DRE
SOLE 456 REMIX
MARIAH CAREY - MAKE IT LAST FOREVER
ANGIE STONE - NO MORE RAIN IN THESE CLOUDS
Street Mix 2000
Left Right - Drama
Put That Thang On The Table - Intoxicated
Sweatin' Me - Trick Daddy
Hot Boyz - Missy Elliot
How Many Wanna Die - Ja Rule
Vogues/Cadillac Anthem - Dirty
That's What I'm Looking For - Da Brat
Forgot About Dre - Dr. Dre
Do It - Quervo Gold feat Pastor Troy
Let Talk About - Eve feat Drag On
Like A Freak - Trick Daddy
85 - Young Bloodz
Playa Azz S$%& - JT Money
F$%& You - The Lox
Notorious - BIG
Biggie and Cash Money
Plus many more!!!!!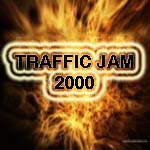 DJ JELLY - Traffic Jams

LIL C & OOMP CAMP - FREESTYLE
TUPAC - BABY DONT CRY
BLACK ROB - WHOA
AALIYAH - TRY AGAIN
BIG TYMERS - GET YO ROLL ON
THE LOX - RYDE OR DIE CHICK
SOLE f/ GINUWINE - IT WASNT ME
GOODIE MOB f/ TLC - AINT GHETTO ENOUGH
CARLOS SANTANA - MARIA MARIA (KNOWLEDGE REMIX)
CARL THOMAS - I WISH (TRIGGERMAN MIX)
ICE CUBE / KRAYZIE BONE - UNTIL WE RICH
KELLY PRICE - FRIENDS
NELLY - COUNTRY GRAMMAR (WHODINI MIX)
TRICK DADDY - SHUT UP (BIG PIMPIN MIX)
SAMMIE - I LIKE IT
NAS / GINUWINE - OWE ME SOMETHING
TRINA - BADDEST CHICK
REDMAN & METHOD MAN - Y.O.U.
J-SHIN f/ TRICK & TRINA - ONE NIGHT STAND (REMIX)
EN VOGUE - RIDDLE
KILO ALI - LOVE IN THE SOUTH
AALIYAH - TRY AGAIN (ORIGINAL VERSION)
DJ JELLY WHEN THE CLUB CLOSES

Usher-My Way
Lauryn Hill-Lost One
Ice Cube-We Be Clubbin
Silk the Shocker & Mya-Movin On
Young Bloodz-Shakeem Off
PA-Like We Do
Destinys Child-With Me Part 1
Beanie Man-Who Are I
Goode Mob-Black Ice
DMX-Get at Me Dawg (Master P RMX)
Too Short, Lil Jon-Couldnt Be a Better Player
Camron-House & Carriage
JD & Jay Z-Money Aint a Thang
Jagged Edge-Gotta Be (RMX)
Brandy-Sitten On Top Of the World
Jayo Felony-Whatcha Gonna Do
DMX, Faith-How Its Going Down
Mo Thug Family-Its All Good
Sammy Sam-Ridin Wit Some Killaz
Nicole-Make It Hot
Monica-The First Night
Chico DeBarge-No Guarantee
JD, Mase, Lil Kim-You Got Dealt Wit
Scarface, Too Short-Sex Faces
Tupac, Jaycross, Badass-Ghetto Star
Brandy & Monica-The Boy Is Mine
Goode Mob-Fly Away

Plus Many More Jams!!!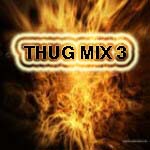 DJ Jelly THug Mix 3
Banging phat megamix!
Tupac Interview with DJ Jelly
Thugstyle Mix
Still I Rise
Tupac Interview with MC Assault
Goodie Mob Track (not with 2pac) - What Goes Around
Untouchable Freestyle
Max Julian Tribute Poem
Picture Me Rollin'
Rakim Track over Picture Me Rollin Beat
Who Do You Believe In
Temptations
Do For Love
Dear Mr. Pesident
Where My Solders At
Friends
Why U Turn On Me
Cause I Had 2
Check Out Time
Happy Home
Words 2 My First Born
Secrets Of War
World Wide Dime Piece
Bomb First
Me And My Girl Friend
All Out
Dusted And Disgusted
Troublesome
Hell 4 A Hustler
Never Be Peace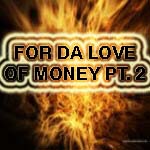 For Da Love Of Money 2
OOMP CAMP
SHES A B$#%H MISSY ELLIOTT
CHANGES TUPAC
NASTY BOY BIGGIE
ANGEL OF MINES MONICA
GIRLFRIEND BLACKSTREET
WHAT U COME HERE FOR - TRINA & TAMARA
SITTIN AT HOME TOTAL
LOKA DA LUNATIC OOMP CAMP
TRINA BROUSSARD
SOUTHERN STYLE DJS BREAK
IF YOU HAD MY LOVE JENNIFER LOPEZ
DID U EVER THINK R.KELLY
SCRUB TLC
PIGEONS SPORTY THIEVES
I WANNA BE DOWN BRANDY
GET READY MASE
SHAWTY GOT DONNELLE JONES
BOBBY BROWN
FREAKS LITTLE VICIOUS
HOLLA HOLLA JA RULE
STREET TALKING SLICK RICK
RIDIN WIT SOME PLAYAS SAMMY SAM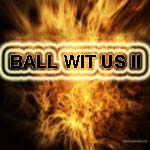 Ball Wit Us 2
SHES A B$#%H MISSY ELLIOTT
SCRUB TLC
BLACK ICE GOODIE MOB
LIFE KC AND JOJO
OV DA WOODS MYSTIKAL & OUTKAST
FOR THE LOVE OF YOU ISLEY BROTHERS
GIRLS BEST FRIEND JAY Z
PE2000 PUFF DADDY
WHERE MY GIRLS AT 702
HOLLA HOLLA JA RULE
SO MANY TEARS TUPAC
YOU WONT SEE ME TONIGHT NAS
UH EH YOUNG BLOODS
HOW TO ROB 50 CENT
SITTIN AT HOME TOTAL
WHO DAT JT MONEY
SCENARIO 2000 RUFF RYDERS
PLAY AROUND LIL CEASE
LIL KIM NO TIME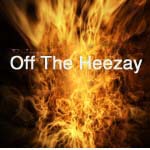 DJ JELLY OFF DA HEAZEE

RUFF RYDERS II WORLD WAR III
JA RULE EVERY LITTLE THING THAT YOU DO
MAJOR FIGGAZ YEAH THATS US, DOWN FO MY NS
MYSTIKAL SHAKE YA ASS
RASHEEDA / JAZZY FAYE OFF THE CHAIN
SHYNE BAD BOY ANTHEM
X-CON WHOA LITTLE MAMA / UNLV
BABY D 2000 BOUNCE THAT ASS // #1 STUNNA
LL COOL J IMAGINE THAT
WYCLEF / MARY J BLIGE 911
EMINEM SAY I AM
C-MURDER FOREVER TRU
JILL SCOTT LOVE RAIN
SLIM CALHOUN ITS OK / KILO LOVE IN THE MOUTH
LIL BOW WOW FEAT
SNOOP DOGG BOW WOW (THATS MY NAME)
TELA TELA / B**TCH PLEAZE
MYSTIKAL / DA BRAT COME SEE ABOUT IT
MR. SERV ON WANT YOU WANT / HA

Enter content here