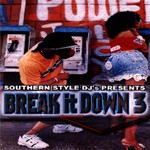 DJ JELLY BREAK IT DOWN PT. 3
RATED PG

Laundromat - Nivea
Heart Of A Woman - R.Kelly
I Love You - Dru Hill
Tank Interlude
Close - Tank/Mowett
What Would You Do - Isley Brothers
Star For Life - Mary J Blige
Long As I Live - Jaheim
I Miss You - Aaliyah
I Never New Love Like This - Mary J Blige
Signs Of Love Making - Tyrese
Love Me - Tweet
Roll Wit Me - Co-ed
Put Ya Hands Up - TLC
Ignition RMX - R.Kelly
Cry Me A River - Justin Timberlake
Clost The Door - Chante Moore/Kenny Latimore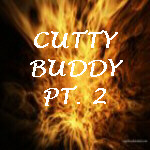 DJ JELLY CUTTY BUDDY PT. 2
Intro
Stingy - Ginuwine
Beautiful U R - IMX
Ignition - R.Kelly
Braid My Hair - Mario
One Man - Tank
Don't Change - Musiq
Baby Do Those Things - Dave Hollister
My Place - Tweet
Can You Stand The Rain - New Edition
How You Gonna Act Like That - Tyrese
Previous Cats - Musiq
Forever - R.Kelly
Emotional Roller Coaster - Vivian Green
Don't Say No, Just Say Yes - Avant
Starting With You - Deborah Cox
I Should Be - Dru Hill
Fabulous - Jahiem
Why I Love You - B2K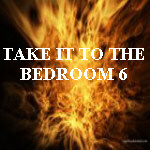 DJ JELLY TAKE IT TO THE BED ROOM 6
Intro
New Unreleased R.Kelly
Half Crazy - Musiq
Where U Wanna Be Pt.2 - Donell Jones
Movies - Ashanti
Goodman - R.L.
Would U Mine - Janet Jackson
Straight Lovin - Gator
New Unreleased R.Kelly
First Love - Lil Corey
Do You Wanna - Donell Jones
Can You Help Me - Usher
New Unreleased R.Kelly
Pillow - IMX
One On One - Keith Sweat
Two Wrongs - Wyclef Jean
Do You Wanna - Baby D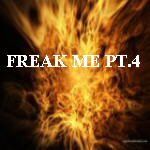 DJ JELLY FREAK ME 4
Intro
Any Other Night - Sharissa
Come To Daddy - R.Kelly
Make Love All Night - Avant
Keep Your Head Up - Ray J
First Time - IMX
Gots 2 Be - B2K
What If A Woman - Joe
T-Shirt And Panties - Adina Howard
If Only You Knew - Ke Ke Wyatt/Avant
Cry Together - Prophet Jones
When You Need Me - Aaron Hall
In The Nude - R.Kelly
I Love You - Faith Evans
Can Heaven Wait - Luther Vandross
Aaliyah
I Ain't Goin Nowhere - BBD
Hush Lil Lady - Lil Corey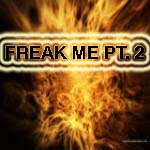 Freak Me 2
WHEN A WOMANS FED UP R.KELLY
YOU ARE EVERY THING DRU HILL
LOVE ME IN A SPECIAL WAY DEBARGE
YOU JESSE POWELL
NO BODYS SUPPOSED TO BE HERE DEBORAH COX
HEARTBREAK HOTEL WHITNEY HOUSTON
GHETTO QUEEN R.KELLY/CRUCIAL CONFLICT
HAVE YOU EVER BRANDY
IM NOT READY KEITH SWEAT
SWEET LADY TYRESE
THESE ARE THE TIMES DRU HILL
IM SO GLAD FAITH
DONT PUT ME OUT R.KELLY
SUBMERGE MAXWELL
ANYWHERE 112
LETS MAKE LOVE SILK
Freak Me 3
HAPPILY EVER CASE
MEETING IN MY BEDROOM SILK
FAVORITE GIRL DAVE HOLLISTER
BILLS, BILLS, BILLS DESTINYS CHILD
SHES A BITCH MISSY ELLIOTT
SAY GOODBYE KC & JO JO
FORTUNATE MAXWELL
ALL ABOUT YOU TRACIE SPENCER
ALMOST DOESNT COUNT BRANDY
LATELY TYRESE
SHORTY GOT HER EYES DONELL JONES
SO ANXIOUS GINUWINE
SPEECHLESS ISLEY BROTHERS
LETS MAKE LOVE SILK
I NEED YOU FAITH
I NEVER KNEW DEBORAH COX
BABY MAMA DRAMA DAVE HOLLISTER
EX FACTOR LAURYN HILL
DJ JELLY GREATEST LOVE

Right And Wrong Way - Keith Sweat
Beauty - Dru Hill
Forever My Lady - Jodeci
Take Away - Missy Elliot/Ginuwine
12 Play - R. Kelly
Freak Me - Silk
Gone - N'Sync
All About You - Kelly Wyatt/Avant
Love Of My Life - Brian McKnight
Scandalous - Prince
Smile - BBD
Secret Garden - Quincy Jones
How Deep Is Your Love - Keith Sweat
Feenin' - Jodeci
Lover's Prayer - Joe
My Body's Calling - R. Kelly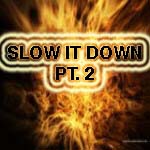 DJ Jelly Slow It Down Part 2
Intro
First Love-Advent
You Should Have Told Me-Kelly Price
Cheaten on Me-Candy
Never Gone Wait For Me-?
Ill Trade-Keith Sweat
?-?
How Can I Love You-Sisqo
Some Bodys Got To Be On Top-Joe
Liar-?
?-?
?-?
Once Upon A Time-Montel Jordan
I Dont Care-?
?-Boyz 2 Men
?-?
Happy Ever-Advent
?-?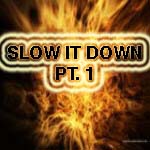 DJ JELLY - Slow It Down

JAGGED EDGE - HE DONT LOVE YOU
CHICO DEBARGE - SEXUAL
J-SHIN & LATOCHA SCOTT - ONE NIGHT STAND
MARY J. BLIGE - YOUR CHILD
DEBORAH COX & RELL - WE CANT BE FRIENDS
MARIAH CAREY - BLISS
IDEAL - GET ONE
MARC NELSON - 15 MINUTES
DESTINYS CHILD - SHE CANT LOVE YOU
MARY J. BLIGE - MEMORIES
K-CI & JOJO - FEE FI FO FUM
DRU HILL - BEAUTY (REMIX)
ART OF NOISE - MOMENTS IN LOVE
MARY J. BLIGE - DEEP INSIDE
BRIAN McKNIGHT - BACK AT ONE
MINT CONDITION - IF YOU LOVE ME
FAITH - LATELY I"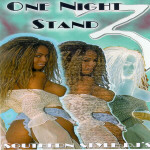 DJ JELLY ONE NIGHT STAND 3

Contagious - Isley Bros., R. Kelly
Girl It's Over - Jagged Edge
Fallin - Alecia Keys
Close Your Eyes Interlude
Close Your Eyes - Sisqo
Something In My Heart - Michele
A Woman's Threat - R. Kelly
2-Way - Ginuwine
Inside - Jon B. Truth - Janet Jackson
Housekeepin - Tyrese
Q, Mike, Slim, Daron Interlude
Dangerously In Love - Destiny's Child
You Made My Sunshine - Prince feat. Angie Stone
Player Not The Game - Lil Mo'
Ebony Eyes - Silk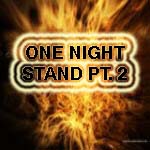 DJ Jelly One Night Stand PT. 2
Saparated-Avant
Think About It-Darnel Jones
Give Me You-Mary J Blige
Come On Over Tonight:
Is Love Anuff-Sisqo
Nothing To Something-Gerald Lavert
Im Not Use To-Jessie Powell
Promise-Jagged Edge
Confest-Destanies Child
I Wish-Carl Thomas
Are You Lonely For Me-Brian McKnight
Turn The Light Down Low-Lorene Hill
Saparate-Avant
Lights-Candy
XTC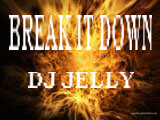 DJ JELLY - BREAK IT DOWN

Strip for You R. Kelly
Could It Be Jahiem
You and Me Musiq
Promises Promises Jagged Edge
One Last Time K-Ci & Jo Jo
This Womanss Work Maxwell
Stranger in My House Tamia
I Deserve Tank
Caught Up Keith Sweat
Emotional Carl Thomas
Feelin on You Booty R. Kelly
Dont Take My Girl Away Dave Hollister
Im Keeping You Chante Moore
Without You Charlie Wilson
Beauty Queen Next
By Your Side Sade
One Woman Man Dave Hollister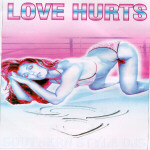 DJ JELLY LOVE HURTS 3

U Got It Bad - Usher
Lifetime - Prophet Jones
What If - Babyface
What Am I Gonna Do - Tyrese
I'm Still Waiting - Jodeci
Brotha - Angie Stone
Can We Be Tight - Jagged Edge
Heaven Can Wait - Michael Jackson
Changed - Maxwell
Made To Love You - Gerald Levert
Funny How Time Flies - Janet Jackson
A Woman's Worth - Alicia Keys
Emotions - Destiny's Child
Settle Down - Isley Bros.
Butterflies - Michael Jackson
Can U Feel Me - Kenny Lattimore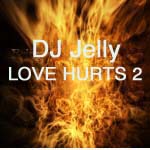 DJ JELLY LOVE HURTS 2

Im A Bad Man R Kelly
Is It Really Like That Absolute
Just Be a Man about It Toni Braxton f/Dr Dre
The Anthem Kelly Price f/R Kelly
She Wants You Kelly Price
Incomplete Sisqo
Same Script, Different Rent Cost Whitney Houston & Deborah Cox
Girl Im Feeling You
Love You So, Cant Let Go Kelly Price & Gerald Lavert
Once My Sh - Sam Salter
Treat Her like A Lady Joe
Got a Lot of Love Jagged Edge
There You Go Telling Me no Keith Sweat
Slow Down Mary J. Blidge
All Woman
I Give Good Love Baby Face
As We Lay - Kelly Price

Enter content here