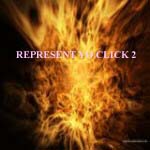 DJ JELLY REPRESENT YO CLICK PT. 2
Intro
Rep Yo City - E-40
You Scared - DJ Paul
I'm Serious RMX - T.I.
What You Lookin At - Young Bloods
Trail Time - Mr. Bigg
Break Som'n - D.T.P.
We Some Head Bussa - Lil Scrappy
Bim - Intoxicated
Talk Is Cheap - Adamshame
Rickey Smiley Interlude
A Hoe (Lil Wayne Dis) - Juvenile
500 Degrees - Lil Wayne
Down 4 My Niggas - C-Murda
Armed Robbery - 8Ball & MJG
Grindin RMX - Clipse/Baby/Lil Wayne
All I Need - Trick Daddy
Oomp Camp Freestyle - Lil C/Loco/Voo Doo/Nick Corleone/Pastor Troy
Fuck You - Lil Wayne
Ghetto Millionaires - Dem Ghetto Playas
East Vs West RMX - Baby D
North, North - Juice J
Stomp Dat - Baby D
ATL - Baby D
Start A Fight - Baby D
Cutty Buddy - Loko
R We Cuttin - Pastor Troy
Dope Boys, Dope Girls - T.I./Foxy Brown
Put Yo Middle Finger Up - Oomp Camp
DJ Jelly THug Mix 3
Banging phat megamix!
Tupac Interview with DJ Jelly
Thugstyle Mix
Still I Rise
Tupac Interview with MC Assault
Goodie Mob Track (not with 2pac) - What Goes Around
Untouchable Freestyle
Max Julian Tribute Poem
Picture Me Rollin'
Rakim Track over Picture Me Rollin Beat
Who Do You Believe In
Temptations
Do For Love
Dear Mr. Pesident
Where My Solders At
Friends
Why U Turn On Me
Cause I Had 2
Check Out Time
Happy Home
Words 2 My First Born
Secrets Of War
World Wide Dime Piece
Bomb First
Me And My Girl Friend
All Out
Dusted And Disgusted
Troublesome
Hell 4 A Hustler
Never Be Peace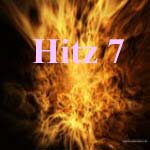 DJ JELLY HITZ COMPILLATION PT. 7
Akstion - Killa Mike
Nothin - Nore
Air Force Ones - Nelly
Stylin - Foxy Brown
Guilty - Swizzbeats
My Block - Scarface
New York City - Camron
Way Of Life - Lil Wayne
Good Time - Styles
I Trade It All - Fabolous
I'm Back - AZ
When Was The Last Time - Clipse
The Rain - CNC
I Told Yal - Petey Pablo
Big Heads - Ms. Jade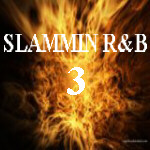 DJ JELLY SLAMMIN R&B 3
Why Don't We Fall In Love - Amerie
Happy - Ashanti
Live The Life - Fundisha
Whoa Now - B.Rich
I Need A Girl 2 - P.Diddy
No Deals - MC Lyte
Nothin - NORE
Guilty - Swizz Beats/Bounty Killer
Don't Mess Wit My Man - Nivea/Jagged Edge
Hollat At A Player RMX - Jim Crow
The Way Of Life - Too Short
Just A Friend - Mario
The Boy Is Mine RMX - Brandy/Monica
You Know That I Love You - Donell Jones
Touch Me Tease Me RMX - Case
Blue Jean - Yessman
Girlfriend RMX - Alicia Keys
Basketball - Lil Bow Wow/Fabolous
Burning Up - Faith Evans
Young + Sexy - Lyric
Nuthins Free - Lil Jon/Obie
Here We Go - Baby D
Down For You - Ja Rule
Heaven Give A Hug - R.Kelly
PLUS MORE!!!!!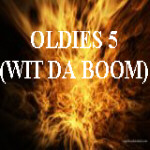 DJ JELLY OLDIES 5
Love Train - Confunksion
Lovers & Friends - Michael Sterlin
These Three Words - Stevie Wonder
Love Ballad - LTD
Let's Fall In Love - Isley Brothers
I Wanna Be Your Man - Roger Troutman
Close The Door - Teddy Pendergrass
House Is Not A Home - Luther Vandross
Always & Forever - Heatwave
After The Love Is Gone - Earth, Wind, & Fire
Don't Wait For Me - Morris Day
Have You Ever Loved Somebody
Cause I Love You - Lenny Williams
DJ JELLY TAKE IT TO THE BED ROOM 6
Intro
New Unreleased R.Kelly
Half Crazy - Musiq
Where U Wanna Be Pt.2 - Donell Jones
Movies - Ashanti
Goodman - R.L.
Would U Mine - Janet Jackson
Straight Lovin - Gator
New Unreleased R.Kelly
First Love - Lil Corey
Do You Wanna - Donell Jones
Can You Help Me - Usher
New Unreleased R.Kelly
Pillow - IMX
One On One - Keith Sweat
Two Wrongs - Wyclef Jean
Do You Wanna - Baby D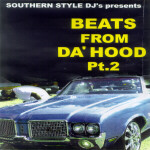 DJ JELLY BEATS FROM DA HOOD PT. 2
My Neck My Back - Khia
Hot In Heere - Nelly
I Told Ya'll - Trina
Without Me - Eminem
Robbery (Answer to My Neck My Back) - Nappy Heads
K Wang - Khia
Grindin' - Clipse
Addictive - Truth Hurts/Rakim
Ms. Jackson (Lxtasy Mix) - Outkast
Still Fly - Big Tymers
Welcome To ATL RMX - JD
JD Dis Song - Eminem/Dr. Dre
Dr.Dre/Eminem/Timberland Dis - JD
Rock Tha Mic - Freeway/Beanie Sigel
Lights, Camera, Action RMX - Mr. Cheeks
One Mic RMX - Nas
Can't Stop Tha Stunna - Lil Wayne
Way Down South - Loko
What's Your Name - T.I.
Thug Like - Fat Joe
Shine - Lil Wayne
Guess Who's Back - Scarface
I Need A Girl - P.Diddy/Ginuwine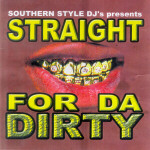 DJ JELLY STRAIGHT FOR DA DIRTY
Intro - DJ Jelly
ATL Hoe - Baby D
Let's Get Buck - Oomp Camp
Thugish Bone - Bone Thugs N Harmony
Hay - Crucial Conflict
Ballin' Boy - No Good
DUI - Intoxicated
Live My Life - Camron
Ways Of Life - Lil Wayne
Set It Off RMX - Juvenile
Uhh Ohh - Tigah
Goodtimes - Styles
Dis Bitch Dat Hoe - Triple 6 Mafia
In Da A - T.I.
Eastside Vs Westside RMX - Baby D
Pussy Nigga - Sammy Sam/Lil Jon
Damn Right - Mr. Flip
We Do - C.M.P.
Rep Yo City - E 40
Get Dat Money - Loko
I'm Serious - T.I.
Hoes - Mr. Big
Oomp Camp Freestyle
Holla At A Playa RMX - Jim Crow/Too Short/Peaty Pablo
Head Bussas - Lil Scrappy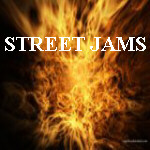 DJ JELLY STREET JAMS
Intro
Eastside vs. Westside RMX - Baby D
Bia Bia - Lil Jon & The Eastside Boyz
Stop Playin Games - 8Ball & MJG
Let Me See It - UGK
Bring Da Pain - 2Pac
So Fresh & So Clean - Outkast
Jadakiss & MJG Freestyle
Loko Freestyle
ATL Hoe RMX - Baby D
Ballin Boy - No Good
Let's Get Buck - Oomp Camp
Go To Sleep - Ludacris
Visa Versa - Pastor Troy
Do It - T.I.
Love In The Mouth - Kilo
Move Bitch - Ludacris
Way Of Life - Lil Wayne
Baby D Freestyle
Rep Yo City - E40/Lil Jon/Petey Pablo/Bun B/8Ball
Heavy Chevy's - T.I.
U Damn Right - Mr. Flip
Represent Yo City - 404 Soldiers
County Jail - Project Pat
We Ready - Archie/Bubba Sparxx
Bring It On Camoflauge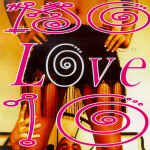 DJ JELLY MO LOVE 10
SLOW SONGS MIXED WITH BOOTY SHAKE MUSIC!!!!!
Lil C Intro
Gots To Be - B2K
Make Good Love/112 - Avant
Bump And Grind RMX - R.Kelly
U Got It Bad RMX - Usher
First Time - IMX
First Time - Lil Corey
If Only You Know - Ke Ke Wyatt
Hush Lil Lady/Turn Off The Light - Lil Corey
Come To Daddy/Numbers - R.Kelly
Differences - Ginuwine
How Can I Ease The Pain b/w Push It - Lisa Stansfield
Scandolous b/w Tour De France - Prince
Nothin In This World b/w Planet Rock - Ke Ke Wyatt
Half Crazy - Musiq
Heaven Can Wait - Michael Jackson
Gone b/w Lookin For The Perfect Beat - Nsync
We Cry Together - Prophet Jones
Give The DJ A Break - Ashanti
I'm Not The One Nia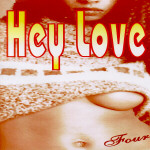 DJ JELLY HEY LOVE 4
Alicia Keys Intro
Baby/Mary Jane - Ashanti/Scarface
Oops - Tweet
Foolish - Ashanti
Notorious B.I.G. Verse
Rainy Days - Mary J Blige/Ja Rule
I Need A Girl RMX - P.Diddy/Usher/Loon
Take U Home - R.Kelly/Jay Z
Ain't That Funny - J-Lo/Ja Rule
Welcome To Atlanta RMX - JD/P.Diddy/Murphy Lee/Snoop Dogg
U Don't Have To Call - Usher
Girlfriend - Nsync/Nelly
What's Luv - Fat Joe/Ashanti
Best Of Both Worlds - Jay Z/R.Kelly
Get Your Roll On - Cash Money
Full Moon - Brandy
Big Oomp Freestyle
Special Delivery RMX - Ghostface/G-Dep/Craig Mack/Keith Murry
Pass The Courvoiser - Busta/P.Diddy
Oomp Camp Oh Boy Freestyle
Oh Boy - Cam'ron/Diplomats
Pimp Hard - 8Ball/MJG
Down Ass Chick - Ja Rule/Charlie Baltimore
Never Know - Loko(Oomp Camp)
One Mic - Nas
U Don't Have To Call RMX - Usher/Ludacris
Half Crazy - Musiq
Club Jumpin - Baby D (Oomp Camp)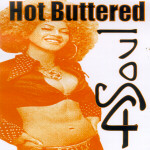 DJ JELLY HOT BUTTERED SOUL 4
Can't Hide Love - Earth, Wind, & Fire
I Do Love You - GQ
Don't Ask My Neighbor
Very Special - Ronni & Debra Laws
The Lady Of My Life - Michael Jackson
Lately - Stevie Wonder
Love Don't Live Here Anymore - Rolls Royce
Computer Love - Zapp
Don't Be Afraid - Skyy
Dear Lover - Teena Marie
Put It On Paper - Ann Nesby
All This Love - DeBarge
Girl - The Time
Say Yes - Lakeside
That's The Way Of The World - Earth, Wind, & Fire
DJ JELLY HOT BUTTER SOUL 3
Fire & Desire Rick James / Tina Marie
More Than I Can Give Jeffrey Osborne
I Want To Be Free Ohio Players
Sparkle Cameo
Yearning 4 Your Love Gap Band
Tell Me If You Still Care SOS Band
Secret Garden Quincy Jones
For The Love of You Isley Brothers
Here & Now Isley Brothers
Lovin You Minnie Riperton
Am I Dreaming Atlantic Starr
As We Lay Shirley Murdock
Its Too Late Marvin Gaye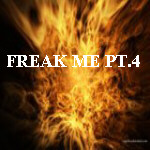 DJ JELLY FREAK ME 4
Intro
Any Other Night - Sharissa
Come To Daddy - R.Kelly
Make Love All Night - Avant
Keep Your Head Up - Ray J
First Time - IMX
Gots 2 Be - B2K
What If A Woman - Joe
T-Shirt And Panties - Adina Howard
If Only You Knew - Ke Ke Wyatt/Avant
Cry Together - Prophet Jones
When You Need Me - Aaron Hall
In The Nude - R.Kelly
I Love You - Faith Evans
Can Heaven Wait - Luther Vandross
Aaliyah
I Ain't Goin Nowhere - BBD
Hush Lil Lady - Lil Corey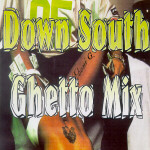 DJ JELLY DOWN SOUTH GHETTO MIX 2
Intro
Eastside vs Westside RMX - Baby D
Still Fly - Big Tymers
Boyz In The Hood - Easy E
Rich Niggas - Juvenile
Where You From - Skull Duggery
Dope Boys - T.I.
ATL Hoe - Baby D
Visa Versa - Pastor Troy
Stop Playing Games RMX - 8Ball/Jadakiss/MJG
Get It - Adamshame
Put Yo Hood Up - Lil Jon & Eastside Boys
Them Boys Wild - Big Gee
Oomp Camp Freestyle
Call For Back Up - Sammy Sam
Unreleased Oomp Camp
Uhh! OhHH! - Tigah
County Jail - Project Pat
Oomp Camp Trail Time - Mr. Big
Undisputed - Cash Money
Do That Damn Thing - Mack 10
Told Ya/Lick My Neck RMX - Trina
Dro In The Wind - Trick Daddy/Ceelo
Dime,Quarters,Nickels,Penny - Nappy Roots
Dirty South Representaz - Dirty, Dirty Compilation
Oomp Camp Freestyle
Ghetto Millionaires - Ghetto Playaz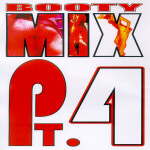 DJ JELLY BOOTY MIX 4
Luke Intro
Dance All Night - Poison Clan
Let Me Hear You Holla - Kidd Money
Too Much Booty In Ya Pants - Sound Master T
Baby Got Back - Sir Mix A Lot
Get Em Up - City Boys/Kizzy Rock
Gold Diggin Girls - MC Nast D/Freaky Freddy
Bounce Shawty Bounce - D Rock
Tootsie Roll - 69 Boys/Kilo
Daisy Dukes
Ridin Wit Some Playas - Poison Ivy
Down Low - Freak Nasty
Shake Whatcha Mama Gave Ya - Poison
Whoot There It Is - 95 South
Short Shorts - Rahiem
Drop - Magic Mike
A Town Drop - A Town Playas
U Got It Bad (Booty Shake) - Usher
Ride Out - Debbie Dee RMX
Where Dem Girls At - Luke
Peanut Butter & Jelly
Whichaway/B.O.B. - Intoxicated
Scrub Da Ground - Splack Pack
Gotta Girl RMX - T.C.P.
Scarred - Luke
It Takes Two - Rob Base
Treat Em Right - Chubb Rock
Pack Jam
Boot Boot Booty - Magic Mike
Give It All You Got - Afro Rican
Siberian Knights
Watch Yo Self - Loko
Egyptian Lover
Whole World - Outkast
Lookin For The Perfect Beat - Soul Sonic Force
Planet Rock - Soul Sonic Force
Jam On It Nucleus
DJ JELLY - Cutty Buddy

JOE - I WANNA KNOW
DESTINYS CHILD - SAY MY NAME
DEANGELO - UNTITLED
IDEAL - CREEP INN
R. KELLY - ECT
MARY J. BLIGE - HAPPY HOLIDAY
AALIYAH- WITHOUT YOU
DONNELL JONES - WHERE I WANNA BE
TAMAR - DONT DO ANYTHING
TYRESE, GINUWINE, & CASE - BEST MAN I CAN BE
R. KELLY - BLESS THE DAY
JAGGED EDGE - LETS GET MARRIED
WHITNEY HOUSTON - IVE LEARNED FROM THE BEST
AARON HALL - MY CHILD
DRU HILL - YOUR LOVE IS INCREDIBLE
BLAQUE - GIVE IT TO ME
SISCO - THONG SONG
ANGIE STONE - COULDVE BEEN YOU"
DJ JELLY - Straight Bangin' 3

INTRO
EIGHTBALL AND MJG - "THINGZ"
BG - "GUN SLINGER"
OOMP CAMP COMPILATION - "LET'S GET BUCK"
E40 f/ ICE CUBE - "BEHIND GATES"
ZONE 3 - "WE RIDE THEM CHEVY'S"
SNOOP DOGG - "BACK UP HOE"
MYSTIKAL - "YOU WOULD IF YOU COULD"
BABY D - "BACK UP" (REMIX)
LIL WAYNE - "GET OFF THE CORNER"
404 SOLDIERS - "WALK LIKE A SOLDIER"
EIGHTBALL AND MJG - "JANKIE"
A DAM SHAME - "DA BOSS"
MASTER P - "SOLDIERS"
WILLIE D f/ SCARFACE & LIL WAYNE -"DEM BOYS"
SILKK DA SHOCKER - "WHAT YA'LL WANT TO DO"
SAMMY SAM - "KNUCKLE UP" (REMIX)
BG f/ BIG TYMERS - "HENNESSY & EXTASY"
.........PLUS MUCH MORE!!!
DJ JELLY - Fo' Da Underground

INTRO
PIMP C, BUN B, TOO SHORT, 8 BALL
BIG MOE - MANN
PRETTY BOY - SHAKE IT 4 DA CASH
FREAK NASTY - WHERE U FROM
LIL C - FREESTYLE
SAMMY SAM - DOWN SOUTH SLUM
MR. NOBODY - FIRE IT UP
BABY D - BOW HIS ASS UP
CASH MONEY MILLIONARES - BALLER BLOCKIN
B.G. - I KNOW
BABY D - JUMPIN DOWN
MR BIGG - HOS
PATTYMAN - BUMP, PUSH, & SHOVE
INTOXICATED - PU**Y NI**A
UNLV - DRAG EM IN THE RIVER
DJ ZIRK & 2 THICK - LOCK EM IN DA TRUCK
INDO G - STRAIGHT BALLIN
3RE f/ PIMP C - TOP NOYCH HOES
GANGSTA PAT - WANNA GET FU**KED UP
THIRD COAST - WARZONE
MR. NILES f/ PASTOR TROY - PLAYER
DJ JELLY - Crank This Byaa Byaa

INTRO
LIL JON & THE EASTSIDE BOYZ - PUT YO HOOD UP
THREE 6 MAFIA - WEAK ASS BITCH"
LIL JON - BYAA BYAA
MYSTIKAL - SMOKED OUT
BABY D - BACK UP
8 BALL & MJG - PIMP HARD (UNRELEASED)
BEN HATED - ESCALADE & NAVIGATORS
SOUTH BOUND - IS BOUT THAT
BABY D - EASTSIDE VS WESTSIDE
THREE 6 MAFIA - WHERE CHEESE AT
PASTOR TROY - BRING YO ARMY
BABY D - BOW HIS ASS UP
C MURDER - DOWN FOR MY NI**AS
BEN HATED - MOVE BITCH
LOKO - MOVE
FIELD MOB - PROJECT DREAMS
C MURDER - CALLIOPE
MYSTIKAL - SHAKE YA ASS
X-CON - LIL MOMMA
LUDACRIS - HO
MYSTIKAL - (UNRELEASED)
SAMMY SAM - RUN DOWN SOUTH
DJ JELLY - Memory Lane
JOHNNY GILL - MY MY MY
BOBBY BROWN - RONI
GUY - PIECE OF MY HEART
READY FOR THE WORLD - TONIGHT
FORCE MDS - TENDER LOVE
JODECI - YOU & I
AL B SURE - KILLING ME SOFTLY
QUINCY JONES - SECRET GARDEN
PRINCE - INSATIABLE
EL DEBARGE - ALL THIS
JODECI - FOREVER MY LADY
DJ JELLY - Traffic Jams

LIL C & OOMP CAMP - FREESTYLE
TUPAC - BABY DONT CRY
BLACK ROB - WHOA
AALIYAH - TRY AGAIN
BIG TYMERS - GET YO ROLL ON
THE LOX - RYDE OR DIE CHICK
SOLE f/ GINUWINE - IT WASNT ME
GOODIE MOB f/ TLC - AINT GHETTO ENOUGH
CARLOS SANTANA - MARIA MARIA (KNOWLEDGE REMIX)
CARL THOMAS - I WISH (TRIGGERMAN MIX)
ICE CUBE / KRAYZIE BONE - UNTIL WE RICH
KELLY PRICE - FRIENDS
NELLY - COUNTRY GRAMMAR (WHODINI MIX)
TRICK DADDY - SHUT UP (BIG PIMPIN MIX)
SAMMIE - I LIKE IT
NAS / GINUWINE - OWE ME SOMETHING
TRINA - BADDEST CHICK
REDMAN & METHOD MAN - Y.O.U.
J-SHIN f/ TRICK & TRINA - ONE NIGHT STAND (REMIX)
EN VOGUE - RIDDLE
KILO ALI - LOVE IN THE SOUTH
AALIYAH - TRY AGAIN (ORIGINAL VERSION)
DJ JELLY - Y'all Ain't Ready

INTRO - BIG BLACK & OOMP CAMP
SCARFACE - LOOK INTO MY EYES
TELA - TELA
BEANIE SIGEL - PLAYER
SLIMM CUTTA CALHOUN - ITS OK
OUTKAST - MS JACKSON
SNOOP DOGG - NEW RELEASE
JAY Z - I JUST WANNA LOVE YOU
TUPAC f/ K.C. JOJO - THUG LOVE
LUDACRIS - WHATS YOUR FANTASY
CASH MONEY MILLIONAIRES - PROJECT BITCH
E-40 f/ TOO SHORT, PASTOR TROY, & PIMP-C - DOIN THE FOOL
BABY D - BACK UP
QUAY-BO GOLD f/ JAZZY PHE & MYSTIKAL - WE GOT THIS HERE
OUTKAST - GANGSTA SH**
OOMP CAMP - LETS GET BUCK
SILKK DA SHOCKER - HE DID THAT
NELLY - EI
SCARFACE f/ UGK - DOWN WITH THIS
JAY Z f/ SNOOP DOGG - GET YOUR MIND RIGHT
OOMP CAMP - TIME TO THROW A CHAIR
OUTKAST - SO FRESH, SO CLEAN
LOKO - CUTTY BUDDY"
DJ JELLY - Slow It Down

JAGGED EDGE - HE DONT LOVE YOU
CHICO DEBARGE - SEXUAL
J-SHIN & LATOCHA SCOTT - ONE NIGHT STAND
MARY J. BLIGE - YOUR CHILD
DEBORAH COX & RELL - WE CANT BE FRIENDS
MARIAH CAREY - BLISS
IDEAL - GET ONE
MARC NELSON - 15 MINUTES
DESTINYS CHILD - SHE CANT LOVE YOU
MARY J. BLIGE - MEMORIES
K-CI & JOJO - FEE FI FO FUM
DRU HILL - BEAUTY (REMIX)
ART OF NOISE - MOMENTS IN LOVE
MARY J. BLIGE - DEEP INSIDE
BRIAN McKNIGHT - BACK AT ONE
MINT CONDITION - IF YOU LOVE ME
FAITH - LATELY I"
DJ JELLY - Slammin' R&B 2000

MYA f/ JAY-Z - BEST OF ME (REMIX)
LUCY PEARL - DANCE TONIGHT
NEXT - WIFEY
RUFF ENDZ - NO MORE
COMMON - THE LIGHT
CARL THOMAS - SUMMER RAIN
BABY D 2000 - LIKE THIS
BIG PUN - 100%
DA BRAT - WHAT CHU LIKE
LIL KIM - KNOW MATTER WHAT THEY SAY
Q-TIP - BREATHE AND STOP
LUCY PEARL - DONT MESS WITH MY MAN
BEENIE MAN f/ MYA - GIRLS DEM SUGA
SPARKLE - THATS A FACT
MARY J. BLIGE - REMINISCE
RUFF RYDERS f/ EVE AND JADAKISS - I GOT IT ALL
SHYNE f/ BARRINGTON LEVY - BAD BOYZ
T.C. f/ MISSY ELLIOT - TAKE THAT
ERYKAH BADU - BAG LADY
YOUNGBLOODZ - 85
DESTINYS CHILD - JUMPIN (REMIX)
MARY J. BLIGE - REAL LOVE (SAMMY SAM REMIX)
MYA - CASE OF THE EX
AMIL f/ BEYONCE - I GOT THAT
PLUS MANY MORE!!!!!!!!!!!!!!!!!!!!
DJ JELLY - Southern Comfort 2

INTRO
HYPNOTIZE MINDZ - RUNNIN NUTTIN
8BALL & MJG - 9 MILLIMETER
PROJECT PLAYERS - GET BUCK
DRAMA - ITS DRASTIC
INTOXICATED - GET EM (LIL JOHN REMIX)
SKULL DUGGERY - NI**A LIKE ME
JUVENILE - DISS
SAMMIE SAM - KNUCKLE UP
LIL C - OOMP CAMP FREESTYLE
BIG TYMERS - GET YOUR ROLL ON
504 BOYZ - WOBBLE WOBBLE
SAMMIE SAM - WHO YOU BE
PROJECT PLAYAZ / 8BALL / &MJG - DIRTY SOUTH
HYPNOTIZE MINDZ - AZZ & TITTIES
YIN YANG - WHISTLE WHILE YOU TWERK ( REMIX)
HOT BOYZ - I NEED A HOT GIRL
DJ JIMI - WHERE THEY AT
LIL JOHN & THE EASTSIDE BOYZ - I LIKE DEM HOES
INTOXICATED - DUI
PASTOR TROY & RASHEEDA - DO THE DAMN THING
TRICK DADDY & TRINA - SHUT UP
HYPNOTIZE MINDZ & PASTOR TROY - WHATZ UP
DJ JELLY - Platinum Finger

INTRO
LUDACRIS - SOUTHERN HOSPITALITY
RAY J f/ LIL KIM - WAIT A MINUTE
MISSY ELLIOTT - HOT BOYS
MISSY ELLIOTT - GET YOUR FREAK ON
BABY D - BOUNCE THAT
KANE & ABEL f/ MYSTIKAL - SHAKE IT LIKE A DOG
DJ JIMI - WHERE THEY AT
BUSTA RHYMES - WHAT IT IS
BEENIE MAN - GIRLS DEM SUGAR
R. KELLY f/ JAY Z FIESTA (REMIX)
G-DEP f/ P.DIDDY & BLACK ROB - LETS GET IT
BIG TYMERS - GET YOUR ROLL ON
JT MONEY - HI-LO
INTOXICATED - GET EM
DR. DRE - NEXT EPISODE
QB FINEST - OOCHIE WALLY
OUTKAST - SO FRESH SO CLEAN
UGK - TAKE IT OFF
EIGHTBALL & MJG - PIMP HARD
BABY D - EASTSIDE VS WESTSIDE
UGK - ONE DAY
SCAREFACE f/ TUPAC - SMILE
JA RULE f/ LIL MO - I CRY
GANGSTA BOO - LOVE DONT LIVE
YOUNGBLOODZ - YOUR WAY
JAZZY PHE - WE STILL
OVADOSE - MAKE IT CLAP
EVE - BLOW YOUR MIND
MISSY - LICK SHOT
REDMAN - LETS GET DIRTY
Plus many more
DJ JELLY - Strictly 4 My N-ggaz

INTRO
LIL WAYNE - "GET OFF DA CORNER"
A DAMN SHAME - "DA BOSS"
MASTER P - "BITCH I LIKE"
UNLV - "RAPE YOU FOR LIFE"
EIGHTBALL AND MJG - "JANKIE"
MYSTIKAL - "YOU WOULD IF YOU COULD"
BABY D f/ LIL C - "EASTSIDE vs WESTSIDE"
THREE 6 MAFIA - "TONGUE RING"
BG - "GUN SLINGER"
LOKO f/ SHAWTY BEEZLEE - "GET THAT MONEY"
SILKK DA SHOCKER - "WHAT DO YA'LL WANT TO DO"
404 SOLDIERS f/ RASHEEDA - "WALK LIKE A SOLDIER"
FIELD MOB - "DEAD IN YOUR CHEVY"
OOMP CAMP CLICK - "LET'S GET BUCK"
DIRTY - "HIT THE FLOE"
PROJECT PAT - "CHICKENHEAD"
LOKO f/ SAMMY SAM - "INTOXICATED pt.2"
A DAM SHAME - "GET IT"
DJ SQUEAKY - "GET CRUNK"
FIELD MOB - "DA DURTY"
ICONZ - "GET FUCKED UP"
.PLUS MUCH MORE!!!
DJ JELLY - CookOut Jams

SAMMY SAM - BIG OOMP RECORDS RUN DOWN SOUTH
TRICK DADDY - SHUT UP (2001 REMIX)
THREE SIX MAFIA f/ UGK - SIPPIN ON SYRUP
GREG STREET f/ PASTOR TROY - WE READY 2000
LIL C - OOMP CAMP FREESTYLE
NELLY - COUNTRY GRAMMAR
THREE SIX MAFIA - WHO RUN IT
P.A. f/ 8BALL - SUNDOWN
504 BOYZ - WOBBLE WOBBLE
DR. DRE - THE NEXT EPISODE
DJ VOO DOO - OOMP CAMP FREESTYLE
INTOXICATED - GET EM (SIMPSON RD. REMIX)
DA EASTSIDAZ - GOT BEEF (CASH MONEY REMIX)
MYA f/ JAY-Z - BEST OF ME (REMIX)
BIG GIPP - SERVIN
SANTANA f/ LAURYN HILL & CEE-LO - DO YOU LIKE
BABY D 2000 f/ PASTOR TROY - BACK UP (NEW RELEASE)
BABY D 2000 - AIGHT THEN MY FOLK (NEW RELEASE)
LIL JOHN & DA EASTSIDE BOYZ - I LIKE DEM GIRLZ
STRINGS - TONGUE SONG
SAMMY SAM f/ DOLLAR & LOKO - WHO YOU BE
EMINEM - THE REAL SLIM SHADY
TOO SHORT - TWO WOMEN (NEW)
ICE CUBE f/ N.W.A. - HELLO (NEW)
EVE f/ JADAKISS - I GOT IT ALL
SAMMY SAM - KNUCKLE UP
BUSTA RHYMES - GET OUT OF HERE
DJ Jelly One Night Stand PT. 2
Saparated-Avant
Think About It-Darnel Jones
Give Me You-Mary J Blige
Come On Over Tonight:
Is Love Anuff-Sisqo
Nothing To Something-Gerald Lavert
Im Not Use To-Jessie Powell
Promise-Jagged Edge
Confest-Destanies Child
I Wish-Carl Thomas
Are You Lonely For Me-Brian McKnight
Turn The Light Down Low-Lorene Hill
Saparate-Avant
Lights-Candy
XTC
DJ Jelly Slow It Down Part 2
Intro
First Love-Advent
You Should Have Told Me-Kelly Price
Cheaten on Me-Candy
Never Gone Wait For Me-?
Ill Trade-Keith Sweat
?-?
How Can I Love You-Sisqo
Some Bodys Got To Be On Top-Joe
Liar-?
?-?
?-?
Once Upon A Time-Montel Jordan
I Dont Care-?
?-Boyz 2 Men
?-?
Happy Ever-Advent
?-?
Ball Wit Us 2
SHES A B$#%H MISSY ELLIOTT
SCRUB TLC
BLACK ICE GOODIE MOB
LIFE KC AND JOJO
OV DA WOODS MYSTIKAL & OUTKAST
FOR THE LOVE OF YOU ISLEY BROTHERS
GIRLS BEST FRIEND JAY Z
PE2000 PUFF DADDY
WHERE MY GIRLS AT 702
HOLLA HOLLA JA RULE
SO MANY TEARS TUPAC
YOU WONT SEE ME TONIGHT NAS
UH EH YOUNG BLOODS
HOW TO ROB 50 CENT
SITTIN AT HOME TOTAL
WHO DAT JT MONEY
SCENARIO 2000 RUFF RYDERS
PLAY AROUND LIL CEASE
LIL KIM NO TIME
Beats From The Hood
DOWN BOTTOM RUFF RYDERS
THUGGISH RUGGISH BONE
NASTY TRICK GANGSTA BOO
TAKE IT OFF UGK
PIMP IN RHYME 8BALL & MJG
BABY MAMA JIM CROW
DONT FLEX 8BALL & MJG
OOMP CAMP FREESTYLE
UH-EH YOUNGBLOODZ
MOVE LOKO
TEAR DA CLUB UP THUGS
OOMP CAMP FREESTYLE
BACK THAT ASS UP JUVENILE
BIG MOUTH
GET EM INTOXICATED
NIGGAZ IN TROUBLE B.G.
YOULL ROCK LL COOL J
FUCK DEM NIGGAS SNOOP DOG
JIGGA JAY Z
WANNA BE A BALLER LIL TROY
Bow Down 1
Shouts from JT/Intro/Respects: EJ Withchdoctor
Ballers - Project Pat feat Gangsta Boo
Light Em Up (RMX) - TRU
Down Fo My N&*%$ - Snoop/Mystikal,C Murder
The Block Is Hot - Lil Wayne
Born In The Ghetto - Trey The Hard Way
Club Thang - C Murder/Magic
Catch Up - Ludacris/Infamous
Diablos(Jelly's Southern Style Remix) - CMP
U Way Remix - Youngbloodz/Lil Wayne
Freestyle - Sammy Sam
Big Oomp B***** - New Loko feat Paster Troy
Know Dat - ESC
Money and Power - Scarface/Janet Jackson
Left Right - New Drama
Watch Yo Self - Loko
Wood Wheel - New UGK
Ice On My Wrist - Magic/Master P
Nastradamus(Southern Style) - NAS
Bandits - Jim Crow
Boyz at War - Hot Boyz
Southern Style Interlude
Freestyle - Lil C/Loko
Bring Da Pain - Blaxuede feat Turk,Lil Wayne
X6/Baller (RMX) - Hot Boys
In The City - BG
Still Dre - Dr.Dre feat Snoop
Intoxicated (RMX) - Loko/Sammy Sam
Club Crunk 2000
DONT FLEX 8BALL & MJG
GETEM INTOXICATED
WHAT YALL WANNA DO CHA CHA
WHAT YALL WANT EVE
YOUEY YOUNG BLOODZ
MOVE LOKO
PUSHEM OFF TEAR DA CLUB UP THUGS
SWING ON EM LIL JOHN & EAST SIDE BOYS
ON TOP OF THE WORLD BIG TYMERS
INTOXICATED SAMMY SAM
INTOXICATED II LOKO
ME & YOU OUTKAST/DIABLO
WE STARTED THIS 8BALL & MJG
YOU CAN HATE ME NOW NAS
HYPNOTISE TEAR DA CLUB UP THUGS
DOWN SOUTH SLUMS SAMMY SAM
HOODY HOO TRU
FUCK NIGGA LYRICAL GIANTS
BOUNCE WIT IT HON AYMOS FEAT. PASTOR TROY
WHERE YOU FROM SKULL DURGERY
ARMED ROBBERY 8BALL & MJG
BOYZ N DA HOOD EASY E
SOUTHERN STYLE DJS BREAK
BIG OOMP FREESTYLE
ON FIRE JUVENILE
WANNA BE A BALLER LIL TROY
ALL MY NIGGAZ ABOVE THE LAW PASTOR TROY
For Da Love Of Money 2
OOMP CAMP
SHES A B$#%H MISSY ELLIOTT
CHANGES TUPAC
NASTY BOY BIGGIE
ANGEL OF MINES MONICA
GIRLFRIEND BLACKSTREET
WHAT U COME HERE FOR - TRINA & TAMARA
SITTIN AT HOME TOTAL
LOKA DA LUNATIC OOMP CAMP
TRINA BROUSSARD
SOUTHERN STYLE DJS BREAK
IF YOU HAD MY LOVE JENNIFER LOPEZ
DID U EVER THINK R.KELLY
SCRUB TLC
PIGEONS SPORTY THIEVES
I WANNA BE DOWN BRANDY
GET READY MASE
SHAWTY GOT DONNELLE JONES
BOBBY BROWN
FREAKS LITTLE VICIOUS
HOLLA HOLLA JA RULE
STREET TALKING SLICK RICK
RIDIN WIT SOME PLAYAS SAMMY SAM
Freak Me 2
WHEN A WOMANS FED UP R.KELLY
YOU ARE EVERY THING DRU HILL
LOVE ME IN A SPECIAL WAY DEBARGE
YOU JESSE POWELL
NO BODYS SUPPOSED TO BE HERE DEBORAH COX
HEARTBREAK HOTEL WHITNEY HOUSTON
GHETTO QUEEN R.KELLY/CRUCIAL CONFLICT
HAVE YOU EVER BRANDY
IM NOT READY KEITH SWEAT
SWEET LADY TYRESE
THESE ARE THE TIMES DRU HILL
IM SO GLAD FAITH
DONT PUT ME OUT R.KELLY
SUBMERGE MAXWELL
ANYWHERE 112
LETS MAKE LOVE SILK
Freak Me 3
HAPPILY EVER CASE
MEETING IN MY BEDROOM SILK
FAVORITE GIRL DAVE HOLLISTER
BILLS, BILLS, BILLS DESTINYS CHILD
SHES A BITCH MISSY ELLIOTT
SAY GOODBYE KC & JO JO
FORTUNATE MAXWELL
ALL ABOUT YOU TRACIE SPENCER
ALMOST DOESNT COUNT BRANDY
LATELY TYRESE
SHORTY GOT HER EYES DONELL JONES
SO ANXIOUS GINUWINE
SPEECHLESS ISLEY BROTHERS
LETS MAKE LOVE SILK
I NEED YOU FAITH
I NEVER KNEW DEBORAH COX
BABY MAMA DRAMA DAVE HOLLISTER
EX FACTOR LAURYN HILL
Millenium Mix
DONNELL JONES - U KNOW WHATS UP
EVE - GOTTA MAN
METHOD MAN & REDMAN - ROCKWILDER
GUY - DANCIN
QTIP - VIBRANT THING
DJ JIMI - WHERE THEY AT
MONTELL JORDAN - GET IT ON TONIGHT
DA BRAT - WHAT DO YA LIKE
MARY JA BLIGE/MOBB DEEP - DEEP INSIDE (RMX)
SISQUO - I GOT TO GET IT /SOUTHERN STYLE REMIX
GOODIE MOB - GET RICH TO THIS
MARY J BLIGE - REMINENCE/LL COOL J REMIX/HOT BOYZ
MISSY ELLIOT - HOT BOYZ REMIX
QTIP - BREATH AND STOP
CHAKA DEMUS/PLIERS - MURDER SHE WROTE/LIL JOHN
CAPLETON - AWARD TOUR/BLING BLING MIX
LIL VICIOUS - FREAKS TRIPLE 6 REMIX
MEGA BANTON - PON PAUSE/JUVENILE REMIX
LADY SAW - SITUATION
DEVANTE - EVERYONE FALLS IN LOVE/INTOXICATED REMIX
KELIS - CAUGHT OUT THERE
THE LOX - WILD OUT
INTOXICATED - THIS IS HOW MY PIMPIN GOES
D'ANGELO - LEFT/RIGHT
DR. DRE - STILL DRE
SOLE 456 REMIX
MARIAH CAREY - MAKE IT LAST FOREVER
ANGIE STONE - NO MORE RAIN IN THESE CLOUDS
Mo Love 5
Intro - Baby D
Beauty (RMX) - Dru Hill
Meeting In My Bedroom/808 Remix - Silk
Happily Ever After - Case
Get Gone - Ideal
Can U Get Wit It - Usher
Bills, Bills, Bills - Destiny's Child
Child/Numbers/Planet Rock - Mary J Blige
One Night Stand - J-Shin/Latocha Scott
Back At One/Numbers - Brian McKnight
My Favorite Girl - David Hollister
We Can't Be Friends - Deborah Cox
808 Remix - Blaque
He Can't Love Like I Love You - Jagged Edge
Fortunate/Perfect Beat - Maxwell
Intro - Lil Cease
Slow Jam - Midnight Star
Send For Me - Atlantic Starr
Lady In My Life - Michael Jackson
As We Lay - Shirley Murdock
Tender Love - Force MD's
Feenin 2000 - Jodeci
Beautiful Ones - Prince
Tonight - Ready For The World
Love You Down - Ready For The World
Freak Me - Silk
I'm So Confused - Tevin Campbell
Gotta Believe - Mary J Blige
Sex Me - R Kelly
Southern Comfort 1
NO LIMIT SOLDIERS REMIX
UGK
DONT STAND SO CLOSE TO ME THREE 6 MAFIA
THEY DONT DANCE GOODIE MOB
THATS HOW THE STORY GOES CRIME BOSS
BRING THE PAIN 2PAC
MR. BIG EIGHTBALL AND MJG
LET ME HIT IT SILK THE SHOCKER
EYE FOR AN EYE - SCARFACE
WHERE DEM HOES AT TELA
PIMPS EIGHTBALL & MJG
HERE I GO - MYSTICAL
ROSA PARKS - OUTKAST
ROUND OF THE TANK MYSTIKAL
YOU COULDNT BEEN A BETTER PLAYA 2SHORT
HA - JUVENILE
ARMED ROBBERY EIGHTBALL & MJG
FREAK HOE MASTER P
ISLEY BROTHER (REMIX)
MIND PLAYIN TRICKS GETO BOYS
BACK DAT ASS UP JUVENILE
THREE 6 MAFIA MIX
LAY IT DOWN EIGHTBALL & MJG
TIRED OF BALLIN TELA
I AINT PLAYA MYSTICAL
PLUS MANY MANY MORE!!!
Street Mix 2000
Left Right - Drama
Put That Thang On The Table - Intoxicated
Sweatin' Me - Trick Daddy
Hot Boyz - Missy Elliot
How Many Wanna Die - Ja Rule
Vogues/Cadillac Anthem - Dirty
That's What I'm Looking For - Da Brat
Forgot About Dre - Dr. Dre
Do It - Quervo Gold feat Pastor Troy
Let Talk About - Eve feat Drag On
Like A Freak - Trick Daddy
85 - Young Bloodz
Playa Azz S$%& - JT Money
F$%& You - The Lox
Notorious - BIG
Biggie and Cash Money
Plus many more!!!!!
Thug In Da Club
MIRACLE - BOUNCE
INTOXICATED - B.I.M.
DR DRE - 4 GOT ABOUT DRE
LG'S - DON'T WANT NO MORE
LIL JOHN & E.SIDE BOYS FEAT. TOO SHORT
YOUNGSTAR - KNOCKIN PICTURES OFF THE WALLS
MASTER P - HEY BRO
2PAC & THE OUTLAWS - HOMEBOYS
JUVENILE - G CODE
MASTER P - LIGHT IT UP
JUVENILE - I GOT THAT FIRE
DR. DRE - STILL DRE
LG'S - FUCK NIGGA
LIL KEKE FREAT 8BALL - SOUTHSIDE (RMX)
DMX - WHAT'S MY NAME
LIL WAYNE - DROP IT LIKE ITS HOT
TEW KANS - DICK IN YOUR LIFE
50/50 BOYS - SAY WHAT
GOODIE MOB - GET RICH TO THIS
NORE/CASH MONEY MIL - PLAY THAT SHIT
INTOXICATED - SWARM ON EM
JUVENILE - YOU UNDERSTAND
2PAC & THE OUTLAWS - HELL FOR A HUSTLERS
Enter content here