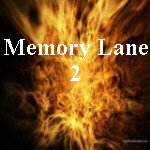 DJ JELLY MEMORY LANE PT. 2

Pretty Brown Eyes - Mint Condition
Love U Down - Ready For The World
Adore - Prince
Moments In Love - Art Of Noise
I'll Give All My Love - Keith Sweat
Candlelight In You - Chante Moore
What About Us - Jodeci
Your Body's Callin RMX - R. Kelly
How Can I Ease The Pain - Lisa Fisher
Piece Of My Love - Guy
Any Time, Any Place - Janet Jackson
Do Me - Prince
It Never Rains - Tony, Toni, Tone
Anything Jahiem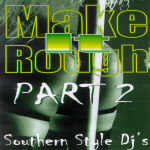 DJ JELLY MAKE IT ROUGH PT. 2

Ain't That Funny - J-Lo/Ja Rule
What About Us - Brandy
Hey Baby (southern style mix)- No Doubt
Butterflies RMX - Michael Jackson/Eve
Don't Forget It - Glenn Lewis
More Than A Woman - Aaliyah
Any Other Night - Sharissa
Knoc - Knocturnal
Say I Yi Yi - Ying Yang Twins
Bounce Dat - Baby D
Saturday - Ludacris
Lovely - Bubba Sparxxx
Pass The Courvoiser - Busta Rhymes/P.Diddy
Worldwide - Outlaws/Tupac
No More Drama - Mary J Blige
You Don't Have To Call - Usher
Gel & Weave - Project Pat
Serious - T.I.
Jump Sides - Rasheeda
Goodie - Thrill Da Playa
Roll Out (booty-shake version) - Ludacris
Hush Lil Lady - Lil Corey
Closet Freak - Cee-Lo
You Got It Bad RMX - Usher
Gotta Girl - T.C.P.
You Ain't Mad (booty-shake version) - La Chat
Roc Tha Mic - Beanie Sigel/Freeway
I Love You - Faith
Oops RMX Tweet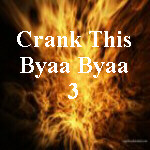 DJ JELLY CRANK THIS BYAA BYAA PT. 3

Intro
Ay Yi Yi - Ying Yang Twins
Oohwee - Master P
Freak Hoe - Tru
Bounce Dat Ass - Baby D
Couldn't Be A Player - Lil Jon & Eastside Boyz
Move Bitch - Ludacris
Instructions - JD/Mannish Man
This Bitch - Triple 6/Ludacris
Messed Around - Intoxicated
No Limit Soldiers - Tru
Throwed Off - Mystikal
Aw Naw - Nappy Roots
Trial Time - Mr. Bigg
Doe Boys - T.I.
Uuh Ooh - Mac Villan
Loko Freestyle
Gel & Weave - Project Pat
Mr. Bigg - 8Ball
Start Some Shit - 404 Soldiers
Get Em - Intoxicated
Talk About These Hoes - Mr. Bigg
Get The Hell Out Of Here - Indo G
Get It From Her Momma - Juvenile
6 Minutes - Dungeon Family
Undeniable - Lady Ice/Pastor Troy
We Ready Archie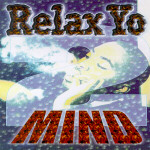 DJ JELLY RELAX YO MIND 2


Long Walk - Jill Scott
Elevators - Outkast
Groove With You - Isley Bros.
Clever - Erykah Badu
Get Away - Tupac
Happy Feelings - Frankie Beverly & Maze
Naturally Mine - Al B Sure
Bag Lady - Erykah Badu
Cherish The Day - Sade
Woman's Work - Alicia Keys
Summer Rain - Carl Thomas
Footsteps In The Dark - Isley Bros.
Sexual Healing - Marvin Gaye
Don't Forget It - Glenn Lewis
One Minute Man - Missy Elliott
Close The Door - Teddy Pendergrass
Sky High - Goodie Mob
Butterflies RMX - Michael Jackson
Hit 'Em Up - Blue Cantrell
Until The End Of Time - Tupac
U Remind Me - Usher
Waterfall - TLC
Come And Talk To Me RMX - Jodeci
Mary Jame - Rick James
It Ain't Easy - Tupac
In Due Time - Outkast
I Love You - Mary J. Blige
Make The Music - Biz Markie
For The Love Of You - Isley Bros.
Just Be Friends - Musiq
Whole World(Stevie Wonder Mix) Outkast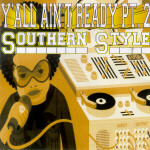 DJ JELLY YALL AINT READY PT 2

Intro
Fight Club - Fat Joe
Intoxicated pt.2 - Loko
Smoke One - Mystikal
Hay - Crucial Conflict
Lay It Down - 8Ball/MJG
Break 'Em Off Somethin - Master P
Opposite Attract - Fat Joe
I - Petey Pablo
Eastside vs Westside - Baby D
Lay It Down 2002 - DJ Mars/Pastor Troy/Baby D
Everything's Gonna Be OK - DMX/Faith Evans
Temptations - Tupac
Song Cry - Jay Z
Super Ugly - Jay Z
Shine - Lil Wayne
Tarantula - Mystikal
Ohh Wee - Master P
Bounced Dat Ass - Baby D
6 Minutes - Dungeon Family
Holla At Playa - Jim Crow
B.O.B. - Outkast
My Folks - Baby D
Funking Around - Outkast
Get The Hell On With That - Fat Joe/Ludacris
100 Elbows - Duece Comrade
Stripes - 8Ball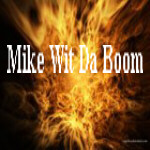 DJ JELLY MIKE WIT DA BOOM

Don't Stop Til You Get Enough - Michael Jackson
Set It Off (michael jackson rmx)
Billie Jean (it's like that rmx) - Michael Jackson
What Have You Done For Me Lately - Janet Jackson
BAD - Michael Jackson
Workin Day And Night - Michael Jackson
Thiller (egyptian lover rmx) - Michael Jackson
You're Are Not Alone - Michael Jackson
Old School Dance Interlude
Control - Janet Jackson
Rock With You - Michael Jackson
Lady Of My Life - Michael Jackson
Anytime, Anywhere - Janet Jackson
Man In The Mirror - Michael Jackson
I Just Can't Stop Lovin You - Michael Jackson
Whatever Happens - Michael Jackson
Human Nature - Michael Jackson
That's The Way Love Goes - Janet Jackson
Never Can Say Goodbye - Jackson 5
Where You Are - Jackson 5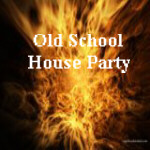 DJ JELLY OLD SCHOOL HOUSE PARTY

Reminesce - Mary J Blige
Get ya Freak On - Missy Elliot
No Scrubs - TLC
Touch Myself - T-Boz
Baby, Baby - Brandy
No Diggity - Black Street
We Thuggin (Hold On RMX) - Fat Joe
Keep It Movin - Soul 2 Soul
Fiesta - R Kelly/Jay Z
Touch Me, Tease Me - Case
Baby Don't Cry - Tupac
Thinking Of You - Total
Real Love - Mary J Blige
A Party Ain't A Party - Queen Pen
Are U Still Down - Jon B/Tupac
Gangsta - Lil Mo
Night & Day - Al B Sure
Make It Last - Keith Sweat
I Want Her - Keith Sweat
Poison - BBD
Billie Jean - Michael Jackson
Remember The Time - Michael Jackson
I Wanna Be Down - Brandy
Rumors - Club Nouveau
My Perogative - Bobby Brown
Cameo - Candy
It Takes Two - Rob Base & DJ Easy Rock
The Rain - Oran Juice Jones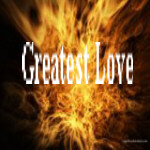 DJ JELLY GREATEST LOVE

Right And Wrong Way - Keith Sweat
Beauty - Dru Hill
Forever My Lady - Jodeci
Take Away - Missy Elliot/Ginuwine
12 Play - R. Kelly
Freak Me - Silk
Gone - N'Sync
All About You - Kelly Wyatt/Avant
Love Of My Life - Brian McKnight
Scandalous - Prince
Smile - BBD
Secret Garden - Quincy Jones
How Deep Is Your Love - Keith Sweat
Feenin' - Jodeci
Lover's Prayer - Joe
My Body's Calling - R. Kelly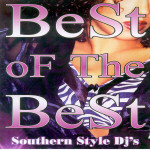 DJ JELLY BEST OF DA BEST

Intro
No Time RMX - Lil' Kim
H.O.V.A. (ah naw rmx) - Jay Z
Who We Be - DMX
Cash - Wu Tang
Ether - Nas
How High - Method Man/Redman
Fatty Girl(girls, RMX) - LL Cool J/Ludacris/Keith Murray
We Thuggin (fatty girl rmx)- Fat Joe/R. Kelly
Special Delivery - G-Dep
Lights, Camera, Action - Mr. Cheeks
Where Da Party At? - Jagged Edge
Thug Holla Back - Faboulous
Let's Stay Together 2002 rmx - Al Green
Diddy/ - P. Diddy
Trans DF Express - Dungeon Family
Between Me And You - Ja Rule
Area Codes - Ludacris/Nate Dogg
The Whole World (rollout mix) - Outkast/Killer Mike
Got Ur Self A Gun - Nas
Southern Style DJ Interlude
Ambitionz Az Ridah - Tupac
California Love - Tupac/Dr.Dre
DJ Monte Interlude
Still - Dr.Dre/Snoop Dogg
We Be Clubbin' - Ice Cube
Gin & Juice - Snoop Dogg
If I Die 2Night - Tupac
Regulator - Warren G
Dog Pound Gangstas
2 Of Amerikaz Most Wanted - Tupac/Snoop Dogg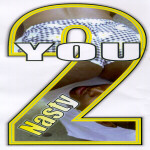 DJ JELLY YOU 2 NASTY

Queen Of Comedy Intro
Lick My Neck - Khia
Dick In Ya Life/400 Degrees - 10 Kans/Juvenile
Get Ya Freak On RMX - Missy Elliot/Trina
Ride Out Mix - 2 Live Crew
2 Much Booty Kilo Mix - Soundmaster T
Me So Horny - 2 Live Crew
Scrub Da Ground - Splack Pack
Shake What Ya Momma Gave Ya - Poison Clan
Freak Me Baby (freaky remix) - Silk
Ecstacy - 69 Boyz
Pull Over - Trina
Nann Nigga(roll out mix) - Trick Daddy
Dance Freak RMX - Loko
Nasty Trick - Gangsta Boo
Project Chick - Cash Money
Get That Bitch - Da Organization
What's Your Fantasy - Ludacris
Where Dem Dollars At - Gangsta Boo
Ass & Titties - Hypnotise Posse
I Can Tell - 504 Boys
Put It In Yo Mouth - Akinelye
Slob On My Cat - La Chat
Slob On My Knob - Tear The Club Up Thugs
Love In Your Mouth - Kilo
Wobble, Wobble(lay it down mix) - 504 Boys
Chicken Head - Project Pat
Bounce Dat Ass(break 'em off mix) - Tru
Freak Hoe - Tru
Where They At(juvenile remix) - DJ Jimmy
Ho - Ludacris
Bounce That Ass - Baby D
Don't Fight The Feelin - Too Short
Cutty Buddy RMX - Loko/Intoxicated
Freaky Thangs - Ludacris/Twista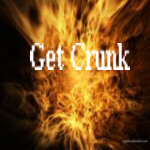 DJ JELLY GET CRUNK MEMPHIS STYLE

Intro - DJ Jelly & Baby D
Hit A Mutha - Three 6 Mafia
You Ain't Mad - La Chat
Lookin For The Chewin' - Skinny Pimp
9MM - 8Ball & MJG
Killa - Gangsta Pat
Get A Nigga Buck - Playa Fly
Mafia - Three 6 Mafia
Get Crunk - DJ Squeeky
Put Yo Hood Up - Lil Jon & the Eastside Boyz
Who Run It - Three 6 Mafia
Freestyle - Slim J/Loko/Voodoo
Eastside vs Westside - Baby D
Act A Fool - Three 6 Mafia
Lock 'Em In Da Trunk - DJ Squeeky
Lock 'EM In Da Truck - Three 6 Mafia
We Ready - Archie
Lay It Down 2002 - DJ Mars/Baby D/Pastor Troy
Dump 'Em In The River Interlude
Thug Nation - Freestyle
Talkin Cash - Playa Fly
Freestyle - Lil C & Voodoo
Sippin On Some Syrup - Three 6 Mafia
Motivate - Three 6 Mafia
Hard Not To Kill - Gangsta Boo
Weak Ass - Three 6 Mafia
Don't Stand So Close - Gangsta Boo
Start A Riot - Skinny Pimp
Throw A Chair - Oomp Camp
My Click So Thick - Young 'N Ballin
North, North - Project Pat

DJ JELLY FO YO PARTY 3

WELCOME TO ATLANTA INTRO
NATE DOGG f/ XZIBIT KEEP IT GANGSTA
TIMBALAND & MAGOO FOR ALL Y ALL
MARY J. BLIGE NO MORE DRAMA (gangsta rmx)
MICHEAL JACKSON BUTTERFLIES (hip hop rmx)
METHOD MAN & RED MAN HOW HIGH PT. 2
JONELL f/ METHOD MAN ROUND AND ROUND (rmx)
DR. DRE f/KNOC-TURNAL BAD INTENTIONS
JA RULE f/ ASHANTI ALWAYS ON TIME
DUNGEON FAMILY TRANS D.E. EXPRESS
MR CHEEKS LIGHTS, CAMERA, ACTION
BOBBY BROWN DONT BE CRUEL 2002 (rmx)
JANET JACKSON f/ MISSY ELLIOT SON OF GUN (rmx)
BRITTNEY SPEARS IM A SLAVE
FAITH EVANS YOU GETS NO LOVE
VOOOOO FREESTYLE
MYSTIKAL BOUNCIN BACK
JUVENILE GET IT FROM HER MAMA
NATE DOGG f/ FABOLOUS, B.R.E.T.T. KURUPT I GOT IT V (rmx)
JAY-Z GIRLS, GIRLS, GIRLS (rmx)
FAT JOE f/ R. KELLY, BUSTA, NORE, REMY WE THUGGIN (rmx)
ANGIE STONE f/ ALICIA KEYS, EVE BROTHA (rmx)
RELL f/ BEANIE SIGEL MY BABY PT. 2
EVE YOU ME AND SHE (new)
OUTKAST THE WHOLE WORLD (new)
T.I. - FREESTYLE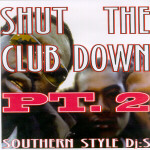 DJ JELLY SHUT DA CLUB DOWN 2

Big Oomp Intro
Oomp Camp Freestyle
It's Getting Serious
8Ball
Choppin' Blades - UGK
Captain Save A Ho - E-40
Mic Check Interlude
You Ain't Intoxicated
Country Boy Clique
Southern Style Interlude
Oomp Camp DUI Freestyle
Roll Out - Ludacris
Stop Playin Games - 8Ball
No More Pain - Tupac
Claiming You're Real - Project Pat/Gangsta Boo
Oomp Camp
Comedy Interlude
Say That There - Juvenile
UGK
Go 2 Sleep - Ludacris
I - Petey Pablo
Put Yo Hood Up RMX - Lil Jon/Petey Pablo/Jadakiss/Chyna White
Plus Many More!!!

DJ JELLY VIBE WIT ME

Ms. Jackson Intro
Superwoman - Lil Mo
You Remind Me - Usher
Until The End of Time - Tupac
Best Of Me - Mya/Jay Z
Where The Party At? - Jagged Edge feat. Nelly
Hit Em Up Style - Blu Cantrell
Area Codes - Ludacris & Nate Dogg
What It Is - Busta
Peaches & Cream - 112
One Minute Man - Missy
Fill Me In - Craig David
There She Goes - Babyface
Wait A Minute - Ray J / Lil Kim
Don't Mess With The Radio - Nivea
Letter To My Unborn - Tupac
T.I.P. - Beenie Man
Dream - This Is Me - Ghetto Remix
My Baby - Lil Romeo
Set It Off - Juvenile (Jelly Rmx)
Get Your Freak On Remix - Missy
Emotional II - Carl Thomas & Faith Evans
Lunch Or Dinner - Sunshine Anderson
Friends - Lil Mo
Cut Somethin' - Jagged Edge & Ludacris
Lady Marmalade - Lil Kim,Pink,Mya,Christina A.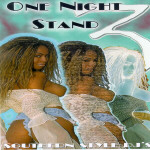 DJ JELLY ONE NIGHT STAND 3

Contagious - Isley Bros., R. Kelly
Girl It's Over - Jagged Edge
Fallin - Alecia Keys
Close Your Eyes Interlude
Close Your Eyes - Sisqo
Something In My Heart - Michele
A Woman's Threat - R. Kelly
2-Way - Ginuwine
Inside - Jon B. Truth - Janet Jackson
Housekeepin - Tyrese
Q, Mike, Slim, Daron Interlude
Dangerously In Love - Destiny's Child
You Made My Sunshine - Prince feat. Angie Stone
Player Not The Game - Lil Mo'
Ebony Eyes - Silk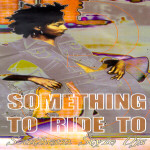 DJ JELLY SOMETHING TO RIDE TO PT 3

Intro
Ugly - Bubba Sparxx
Ballin' Out Of Control - JD feat. Nate Dogg
Izzo - Jay Z
#1 - Nelly
One Minute Man - Missy feat. Ludacris
Cut Friends - Camoflauge
Jazzy Belle - Outkast
Hardball - Lil Bow Wow, Lil Zane, Lil Wayne
Still Dre - Dr. Dre
Formal Invite - Ray J
I'm Serious - T.I.
Shine - Lil Wayne
So Many Tears - Tupac
You Rock My World RMX - Michael Jackson/Jay Z
We Thuggin - Fat Joe/R. Kelly
Fatty Girl - Fubu
Who We Be RMX - DMX
We Gone Make It - Jadakiss
The General - NAS
Think It's A Game - Beanie Sigel
Fifty Players Deep - Drunkin Master
Differences - Ginuwine
U Got It Bad - Usher
Lights, Camera, Action - Mr. Cheeks
Please Don't Mind - Philly's Most Wanted
Stop Playin Games - 8Ball/P-Diddy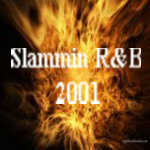 DJ JELLY SLAMMIN R&B 2001

Baby D Intro
I'm Real - J. Lo feat Ja Rule
Hova - Jay Z
Come And Talk To Me - Jodeci
Family Affair - Mary J. Blige
Lil Wayne verse
Gansta - Lil Mo'
Hold On 2001 - En Vouge
Lost One Remix - Lauryn Hill
Fast Lane - Bilal
On and On G-Remix - Erykah Badu
Cause I Was High - Afro Man
Touch Me, Tease Me - Case
Can We - SWV
Hit Em - Blu Cantrell feat Foxy Brown
Ballin Out of Control - Jermaine Dupree/Nate Dogg
You Remind Me Remix - Usher feat. Method Man, Blu Cantrell
Just In Case - Jahiem
I Don't Know Remix - Usher
So I Do - Ja Rule
Lover Boy - Mariah feat. Ludacris
Never Too Far - Mariah feat. Mystikal
Hardball - Lil Raskals feat. Bow Wow, Lil Wayne, Sammie
Fill Me In - Craig David
Gotta Girl - Crown Pleasers
Plus More!!!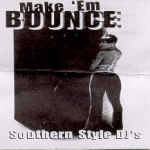 DJ JELLY MAKE EM BOUNCE

Intro-Back Is The Incredible
Pop That Coochie - 2 Live Crew
Freak No More/Backstroke - Raheem The Dream
Saturday Love - Cherelle/Alexander O'Neal
Smooth Criminal/It's Like That - Michael Jackson
Changes/Bring Da Noise - Tupac
Fantastic Voyage/Shy D Mix - Lakeside
Treat Em Right - Chubb Rock
It Takes Two - Rob Base/EZ Rock
Set It Off(The Whole Song) - Straffe
Roll It Up - Success-N-Effect
Jam On It Revenge - Nucleus
Skew It On The Barbie - OutKast
Bills, Bills, Bills - Destiny's Child
Boogie Nights - Heat Wave
Electric Lady - Confunkshun
Goodtimes - Chic
Bad - Michael Jackson
Looking For The Perfect Beat - Soul Sonic Force
Bounce,Skate, Rock, Roll - Vaughn Mason
Don't Stop Til You Get Enough - Michael Jackson
Rock With You - Michael Jackson
Must Be The Music - Secret Weapon
Control/Planet Rock - Janet Jackson
More Bounce - Zapp
Atomic Dog - George Clinton
Flashlight - Parliament
Beat Box - Art of Noise
Hobo Scratch/Bling Bling - Malcolm Maclaren
Just Be Good To Me - SOS Band
Run DMC/Jam Master
And Many More!!!!!!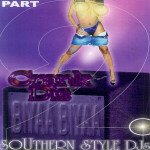 DJ JELLY CRANK THIS BYAA BYAA 2

INTRO
Eastside vs. Westside - Baby D
Break The Law 2001 - Project Pat
A Kickdo - C Murder
Buck Bounce - 8Ball & MJG
It's New - Gansta Boo
Sammy Sam Interlude
Back Back Up - Lil O
Drag 'Em In The River - UNLV
Lookin' Fo' Da' Chewin - Skinny Pimp
Put Yo Hood Up - Lil John & the Eastside Boyz
Rollin Vouges - Dirty
Don't Save Her - Project Pat
Loko Freestyle
Can't Fuck With The South - Trick Daddy
Let's Get Buck Off In This Thang - Oomp Camp
Messed Around - Intoxicated
Steady Grindin' - Mac 10 feat. Cash Money
Let Me See It - UGK
Diablos - CMP
Hard Not To Kill - Gansta Boo
Slob On My Knob - Tear The Club Up Thugs
Shake It Like a Dog - Kane & Abel
Can't Stop This Pimpin' - 8Ball & MJG
Gangsta - Trip 5 Mafia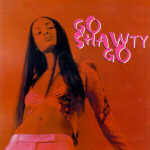 DJ JELLY GO SHAWTY GO!!

B.O.B. - Outkast
Bet You Won't Be Crunk - Crowd Pleasers
Scrub Da Ground - Splack Pack
Too Much Booty In The Pants - Sound Master T
Bounce Wit It - City Boys
Whichaway - Intoxicated
Give Me A Bottle - Clay D
Eat His Ass Up - Kizzy Rock
4 Pt Stance - DJ Smurf
Shake What Ya Mamma Gave Ya - Poison Clan
Project Chick - Cash Money
Set It Off - Strafe
My Folks - Baby D
Shut Up Remix - Trick Daddy
Get Fucked Up - Iconz
Pull Over - Trina
Do You Hear What I Hear - Kilo
Cocaine - Kilo
Donkey Kong - Kilo
Nasty Dancer - Kilo
Pop That Thang - DJ Smurf
Let Me Hear You Holla - Splack Pack
Get'em Up - City Boys
Short Shorts - Raheem feat. MC Shy D
Let Me See You Work It - Splack Pack
Put That Thang On The Table - Intoxicated
Plus Many More!!!!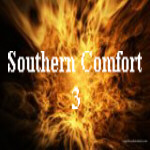 DJ JELLY SOUTHERN COMFORT 3

Intro
Put Yo Hood Up - Lil John & Eastside Boys
Set It Off - Juvenile
Everytime You See Me - Oomp Camp
Don't Stand Close To Me 2001 - Gangsta Boo
Hova - Jay Z
Intoxicated - Sammy Sam
Big Ballin - Big Tymers
Shine - Lil Wayne feat Mack 10
Rickey Smiley Interlude
Hit Em Up - Tupac
400 Degrees - Juvenile
Bow His Ass Up - Baby D
Where They At - DJ Jimi
Bounce Dat Ass - Baby D
Armed Robbery - MJG & 8Ball
Hootie Hoo - Outkast
Don't Fight The Feelin' - Too Short
Freaky Girls - Turk
In My Projects - Coocoo Cal feat. Trick Daddy
Project Reams - Field Mob
Back Up - Baby D
Gansta Shit - Outkast
This Da City - Pastor Troy
Watch Yo Self - Coko
Do It - Rasheedah
Shut Up - Jim Crow
Hit Da Floe - Dirty
Bounce Like Me - Miracle
Because I Got High - Afro Man
Ugly - Bubba Sparxx
Back Back - Lil O
Off of 8 Ball Slab - Project Playas
I'm Made - Pastor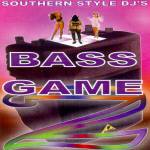 DJ JELLY BASS GAME 2

Intro
Put Yo Thang Down - Terminator
Scrub Da Ground - Splack Pack
Dance All Nite - Poison Clan
Sally - Gucci Crew
Give Me A Bottle - Clay D
Din Da Da - George Kranz
I Wanna Rock - Luke
Pop That Thang - DJ Smurf
Can't Stop The Rock - Kizzy Rock
Gidde Up - Cinsu
Put That Thang On The Table - Intoxicated
Short Shorts - Raheem
Go Shawty Go - Lil Jon & the Eastside Boys feat. Kilo
Get Crunked Up - Iconz
Set It Off - Staraffe
Give It All You Got - Afro-Rican
Cadillac - MC Nas-D
Her - Quuebo Gold
Doo Doo Brown - 2 Hype Brothers & A Dog
Do the Nasty Dance - The Dogs feat. Disco Rick
Do You Hear What I Hear - Kilo
Drop - DJ Majic Mike
Shake What Yo Mama Gave Ya - Poison Clan
Get It Girl - 2 Live Crew
Scarred - Luke
Take It 2 Da House - Trick Daddy
Bounce Shawty - D-Roc
Bia Bia (Bass Remix) - Lil John & the Eastside Boyz
Eastside Vs. Westside Remix - Baby D
Pimp Hard (Bass Remix) - 8Ball & MJG
Eat Ass Up - Kizzy Rock
Hit Da Floe - Dirty
Get Crunk - Crown Pleasers
If You Happy - Crazy Leg
Watch Yo'Self - Loko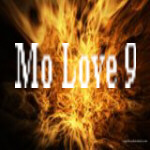 DJ JELLY MO LOVE 9

Contagious - Isley Brothers
Missing You - 112
Something In My Heart - Michel'le
Differences - Ginuwine
Strip For You - R. Kelly
Why O Why - Baby D
Before I Let Go - Blackstreet
Hit Da Flo verse
Get Ya Freak On verse
Tonight - Ready For The World
When A Woman's Fed Up - R. Kelly
Slow Down - Mary J. Blige
Merry Go Round - Musiq
Anytime - Janet Jackson
One In A Million - Aaliyah
Inside - Jon B.
Still In Love With You - New Edition
Callin You - Silk
What About Us - Jodeci
Close Your Eyes - Sisqo
Two Way - Ginuwine
Goodbye - Jagged Edge
Love Of My Life - Brian McKnight
Player Not The Game - Carl Thomas/Lil Mo
Stranger In Moscow - Michael Jackson
Knockin Da Boots - H Town
John Doe - Public Announcement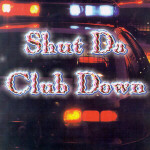 DJ JELLY SHUTDA CLUB DOWN

Intro
Bia Bia - Lil John & Baby D
Who Run It - Triple 6 Mafia
Eastside Vs. Westside - Baby D
9mm - 8Ball & MJG
Back Up Remix - Baby D
'Bout That - Master P & Silk
Everytime You See Me - Oomp Camp
Hard To Kill - Gangsta Boo
Put Your Hood Up - Lil John & the Eastside Boyz
No Playin GA - Pastor Troy
It's In Me/Drag 'Em In the River - Turk
If You Ain't From My Hood - Project Pat
Set It Off - Juvenile
Rikey Smiley Interlude
Shine - Lil Wayne
Bye Bye Hater - Tela
400 Degrees - Juvenile
Jump'N Down On'm - Baby D
New Turk
Raise Up - Peter Pablo
DUI Remix - Intoxicated
Roll With The Big Boys - Sammy Sam
Deez & Vogues - Superb
Block Burner - Hot Boys
On The Grind - 917 Family
Smoked Out Records Pt.11
Keep It In Step - Drama
Real Nigga - Kaos
We Too Deep - Baby D
Kuts Friends - Camo Flouge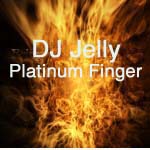 PLATINUM FINGER 1

DJ JELLY INTRO
WHOA (RMX)
WHOA (RMX) B/W IM SO MAD RIGHT NOW
WHOA (RMX) B/W XXPLOSIVE
WHOA (RMX) B/W WILD OUT
WILD OUT
SHHH BE QUIET
SHHH BE QUIET B/W WHATS MY NAME
WHATS MY NAME D-M-X (INST)
SNOOP FEATRING THE EAST SIDAZ B/W BABY DONT CRY
DONT WANNA BE A PLAYER NO MORE
BABY DONT CRY B/W STILL D.R.E
WHISTLE WHILE U TWERP
YAW GONE MAKE ME LOOSE MY MIND B/W WHISTLE WHILE U TWERP
NOTORIOUS B.I.G
I NEED A HOTT GIRL B/W RIDE OR DIE CHICK
KNOCKLE UP BOYY
THROW YO HANDS UP
LEFT-RIGHT-LEFT B/W THUNG SONG
THATS WHAT IM LOOKING 4 B/W FORGOT ABOUT DRE
BIG PIMPIN
FORGOT ABOUT DRE B/W WE READY
I SHUT DEM DOWN B/W THATS WHAT IM LOOKING 4
THUNG SONG B/W THATS WHAT IM LOOKING 4
DO IT
BLOW
REPRESENT YO CLICK
I KNOW YOU WAITING ON DADDY SHAWTY
LOVE IS BLIND
I NEED LOVE B/W LOVE IS BLIND
ILL DO ANYTHING 4 U
DJ JELLY OUTRO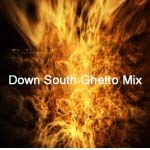 DJ JELLY DOWN SOUTH GHETTO MIX

Blaw OOMP Camp
Sipping On Syrup 3 Six Mafia
No Play In GA Pastor Troy
Big OOMP
Intoxicated Baby d
OOMP Camp Freestyle b/w Wobble Wobble Inst
Knuckle Up OOMP Camp
Back Up
Murder Man Dance UGK
Bad Ass Yellow Boy
Break You Off Something Master P
Get Em Shawty 3 Six Mafia
Lay It Down 8 Ball & MJG
I Came To Bring The Pain 2 PAC
Nigga Where You From OOMP Camp
Mr. Big 8 Ball & MJG
Thug Life
Freestyle OOMP Camp
Where You From Master P
Represent Yo Click Lil John & The Easy Side Boyz
Down 4 My Niggas Snoop Dogg & C-Murder
Shhh Be Quiet Juvenile
Dont Stand So Close To Me
Riders 2 PAC
We Aint Scared Pastor Troy
Big Tymers Living Hard Big Tymers & Hot Boyz

DJ JELLY LETS WORK 1

Ja Rule/Outkast/Shaggy Intro
Put It On Me Ja Rule
Interlude
Southern Hospitality Ludacris
Big OOMP
Bow Wow Lil Bow Wow
Ms Jackson Outkast
Its About To Go Down Interlude
Its Over Now 112
How Many Licks Lil Kim
Danger Mystical
Mi Amor Jay Z & Angie Martinez
Do My Interlude
Shake It Fast Interlude
Tommy Ghost Face Killa
Nate Dogg
It Wasnt Me Shaggy
Stutter Joe f/Mystical (Super RMX)
Casper Slide
Cha Cha Slide (RMX)
We Like Dem Gurls Ludacris
Set It Off
PLUS MORE!!!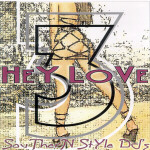 DJ JELLY HEY LOVE 3

INTRO
AFTER PARTY - KOFFEE BROWN
BACK 2 LIFE 2001 - MARY J BLIGE
YOU MAKE ME SICK - PINK
LAY IT DOWN - JD & LIL MO'
DANCE WIT ME - 112
HEARD IT ALL BEFORE - SUNSHINE ANDERSON
IT WASN'T ME - SHAGGY
MY MANI RONI(OUTKAST MIX) - FIELD MOB
THE LIGHT - COMMON
THE BLAST OFF - HI TEK/KWWELI
GANGSTA BITCH - DA BRAT, EVE, TRINA
THE GOOD LIFE - SPARKLE
THAT'S WHAT IT IS - EVE
NO MORE - 3LW
GET ALONG WITH YOU - KELIS
IT'S OVER NOW - 112
YOU'LL NEVER FIND... - ESSENCE
GET YOU FREAK ON - MISSY E.
JUST FRIENDS - MUSIQ
MISSING YOU - CASE
SUMTHIN ON YOU - CO-ED
RIDE WIT ME - NELLY
FREE - MYA
GET TO KNOW U - MAXWELL
BONNIE & SHYNE - SHYNE
FIESTA - JAY Z & R KELLY
ONE WOMAN MAN - DAVE HOLLISTER
ATL 2 STL - RASHEEDAH FEAT. NELLY
TUPAC/JILL SCOTT TAKIN A WALK MIX
A LONG WALK - JILL SCOTT
VIDEO - INDIA ARIE
SURVIVOR - DESTINY'S CHILD
ALL FOR YOU - JANET JACKSON


DJ JELLY TRAFFIC JAM 2

Intro
Shake It Fast Mystikal
Yin-Yang In This Thang-Yin Yang Twins
Dats Dat Ass Right Der
Big OOMP
I Need A Hot Girl
I Got That Fire
Big OOMP
Country Grammer Nelly
What They Want DMX
Whodi 504 Boyz
Sammy Sam
Try Again Alliyah
Dre & Snoop
Next Episode Nate Dog
Everybody Get Ya Roll On Big Tymers
Say What Donnell Jones
Big OOMP Camp
Goodie Mob
Mack 10

PLUS MUCH MUCH MORE!!!!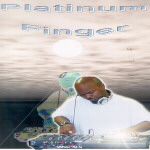 DJ JELLY PLATINUM FINGER 2

INTRO
LUDACRIS - SOUTHERN HOSPITALITY
RAY J - WAIT A MINUTE
MISSY - HOT BOYS/GET YA FREAK ON
BABY D - BOUNCE DAT
KANE & ABEL - SHAKE IT LIKE A DOG
DJ JIMMY - WHERE THEY AT
BUSTA - WHAT IT IS
BEENIE MAN - GIRLS DEM SUGAR
R.KELLY - FIESTA RMX
P DIDDY - LET'S GET IT
JT MONEY - HI/LO
INTOXICATED - GET 'EM
DR. DRE - NEXT EPISODE
QB'S FINEST - OOCHIE WALLY
OUTCAST - SO FRESH SO CLEAN
UGK - TAKE IT OFF
8-BALL & MJG - PIMP HARD
BABY D - EASTSIDE VS. WESTSIDE
UGK - ONE DAY
SCARFACE & 2PAC - SMILE
JA RULE - I CRY
GANGSTA BOO - LOVE DON'T LIVE
YOUNGBLOODZ - UH WAY
JAZZY PHE - WE STILL
OVADOSE - MAKE IT CLAP
EVE - BLOW YOUR MIND
MISSY - LICK SHOT
REDMAN - LET'S GET DIRTY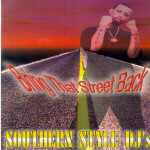 DJ JELLY BRIND THAT STREET BACK

Intro- Southern Style
Another Murder- Top Authority
Hand Tha Rocks Da Cradle- Dayton Family
Southern Style Mix
Money- Top Authority
Breathin'- 2Pac
Hail Mary- 2Pac- (Blend)
If I Die Tonight- 2Pac
Diamonds & Wood- Vek
Lay It Down- 8 Ball & MJG
Zone 3- Sammy Sam- (Blend)
Death Struck- Sammy Sam
On Fire- Stetsasonic- (Blend)
In My Nature- Poison Clan
Pocket Full Of Stones- UGK
I Got To Do It- Krushed Ice
Havin' Thangs- Big Mike
High Powered- Dr. Dre
Bullets Fly- Loko
Dusted & Disgusted- E-40
Handlin' Thangs- Sammy Sam
Let Me Ride- Dr. Dre
Street Mutha F#@kas- Hard Boyz
It Ain't- Ghetto Boyz
Dedication To Dollar
Street Nigga- Turk & Mack 10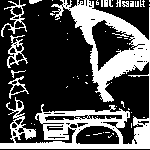 DJ JELLY BRING DAT BEAT BACK

PAID IN FULL ERIC B
I GOT IT MADE SPECIAL ED
ERIC B IS PRESIDENT ERIC B
NOBODY BEATS THE BIZ- BIZ MARKIE
YOU GOTS TO CHILL EPMD
ROCK THE BELLS LL COOL J
FRIENDS WHODINI
NIGHTMARES DANA DANE
THE SYMPHONY JUICE CREW
SMOOTH OPERATOR BIG DADDY KANE
MY MIC SOUNDS NICE SALT N PEPA
MY MELODY ERIC B
THE SHOW DOUG E FRESH & SLICK RICK
MOVE BIG OOMP CAMP
FIVE MINUTES OF FUNK WHODINI
WHERE DEY AT JIMMY
I AINT NO JOKE ERIC B
FUNKY ENOUGH DOC
LIFE IS. TOO SHORT
BIG OOMP CAMP
DOPE MAN NWA
NUTTIN BUT A G THANG DR DRE /SNOOP
AFRO PUFFS LADY OF RAGE
SPRINKLE ME E-40
GOT 5 ON IT LUNIZ
FOE LIFE MACK 10
CALIFORNIA DR DRE/TUPAC
I GOTTA GET MINE MC BREED
GIN & JUICE SNOOP DOG
EASY DUZIT EASY E
BOYZ IN DA HOOD EASY E
GOOD DAY ICE CUBE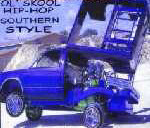 DJ JELLY BRING THAT BEAT BACK 2

Intro
Just Lyk Compton - DJ Quik
Pee Wee Herman - Joe Ski Luv
The Show - Doug E Fresh & Slick Rick
I Know U Got Soul - Eric B. & Rakim
Radio - LL Cool J
Drag Rap - The Show Boys
Roxanne Roxanne - U.T.F.O.
Hip Hop Junkies - Nice & Smooth
Funky Enuff - D.O.C.
Cindafella - Dana Dane
You're A Customer - E.P.M.D.
Boyz-N-Da Hood - Eazy E.
6 N Tha Mornin' - Ice T
La Di Da Di - Doug E. Fresh & Slick Rick
Mind Playin' Trics - Geto Boyz
Children's Story - Slick Rick
Paul Revere - Beastie Boyz
Posse On Broadway - Sir Mix-A-Lot
It's My Beat - Sweet T.
The Bridge - MC Shan
South Bronx - B.D.P.
Comptons In The House - N.W.A.
Left Me Lonely - MC Shan
You'll Rock - LL Cool J
Deep Cover - Snoop Dogg & Dr. Dre
Eric B. 4 President - Eric B. & Rakim
Top Billin' - Audio Two
No Half Steppin' - Big Daddy Kane
Fresh Iz Da World - Mantronix
Rock The Bells - LL Cool J
Fat Boyz - Fat Boyz
Dumb Girl - Run DMC
My Adidas - Run DMC
Make The Music - Bizmarkie
Bridge Iz Over - B.D.P.
Cram 2 Understand - MC Lyte



DJ JELLY CLUB CRUNK 2001

THATS COOL
GOUNTRY GRAMMER BW WHOS THAT GIRL - NELLY
WHOS THAT GIRL - EVE
DA DA DAA (RMX) SNOOP DOGG
MY MINE HOMEY
DONT SAVE HER
GET DOWN
HELL NOOA
PULL OVER (RMX) TRICK DADDY & TRINA
BACK UP PASTOR TROY
HIT THE FLOOR DIRTY
CUT HIM UP PART II
SO SO DEF JAGGED EDGE & RUN DMC
WHERE THEM THUGS AT LIL JOHN & EAST BOYZ
INTO MIX
OOCHIE WALLY NAS
KNOCKLE UP BOY OOHMP CAMP
SO FRESH AND SO CLEAN
CHICKEN HEAD

PLUS MUCH MUCH MORE!!!!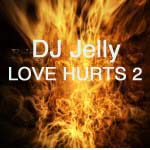 DJ JELLY LOVE HURTS 2

Im A Bad Man R Kelly
Is It Really Like That Absolute
Just Be a Man about It Toni Braxton f/Dr Dre
The Anthem Kelly Price f/R Kelly
She Wants You Kelly Price
Incomplete Sisqo
Same Script, Different Rent Cost Whitney Houston & Deborah Cox
Girl Im Feeling You
Love You So, Cant Let Go Kelly Price & Gerald Lavert
Once My Sh - Sam Salter
Treat Her like A Lady Joe
Got a Lot of Love Jagged Edge
There You Go Telling Me no Keith Sweat
Slow Down Mary J. Blidge
All Woman
I Give Good Love Baby Face
As We Lay - Kelly Price

DJ JELLY Rude Boy 1

Wait Nuh Man
MadLion-Crazy/U Understand
Born Jamericans-WaringSigns/8Ball
Devante-SayWooee/WhistleWhileYouTwurk
ShellyThunder-Kuff/Juvenille
VoodooVicious
BurruBanton-BoomWahDis/Whoa
Rayvon-Pretty/LilWayne
SeanPaul&MrVega-HotGalDay/JiggaMyNigga
Capleton-Your/GoodieMob/HotGirl
BujuBanton-BoomByeBye
IniKimoze-HotStepper
MegaBanton-FirstPosition/Mystikal
SuperCat-ScalpDem/ProjectPat
CuttyRanks-TheStopper/HotBoyz
BlackRob-Whoa/DancehallMix
BeenieMan-Romie
BeenieMan-ChevelleFranklin
Vicious-Freaks/BackThatThangUp
CuttyRanks-PonPause
BeenieMan-WhoAmI/TearDaClubUpThugs
Vicious-TheGlock/ShakeEmOff
ChakaDemus&Pliers/MurderSheWrote
Lexxus-GetWidIt/TheBlockIsHot
LadySaw-Situation/BlingBling
ToniBraxton-YourMakinMeHighRMX
BeenieMan-GirlDemSugar/Youngbloodz
How To Speak ATLien-Hit By The Motion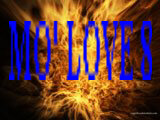 DJ JELLY MO LOVE 8

INTRO
Feeling In Yo Booty R Kelly
You and Me Musiq
My First Love Avant
Right and Wrong Way Keith Sweat
Could It Be Jahiem
Memories Mary J. Blige
Strip For You R. Kelly
How Can I Love Sisqo
I Deserve Tank
Stranger In My House Tamia
Girl For You Silk
Her Quay-Bo Gold
Feenin Jodeci
Why O Why Baby D
Where Does Love Go From Here Ruff Endz
Crazy KC & Jo Jo
Liar Profyle
No Question (RMX)
I Wanna Do Right KC & Jo Jo

PLUS MUCH MUCH MORE!!!!




DJ JELLY COOKOUT JAMS 1

Sipping On Syrup UGK
Shout Up Trick Daddy
Sipping On Some Syrup B/W Freaky Tales
Ohhonu Pastor Troy
Southern Hospitality Nelly
Who Run It
You Know How We Do Cash Money
The Fat Mac 8 Ball & MJG
Wobble Wobble 504 Boyz
Get Em Shawty (RMX) 3 Six Mafia
Get Yo Roll On (Inst)
D.O.G (Inst) Snoop Dogg
Shup Dude Whoop
Back Up Pastor Troy
I Here My Vocals Baby D
I Like Them Girls Lil John & East Side Boyz
Thong Song B/W I Like Them Girls Foxy Brown
OOMP Camp Rap
The Real Slim Shady Please Stand Up M&M
Freak Tales 2000 Too Short
We Too Deep OOMP Camp
Hello Dr Dre, Snoop Dogg & Ice Cube
I Got It All Eve & Jadakiss
This For My Niggas
Oooohh
Lil Kim B/W Knuckle Up OOMP Camp
Knuckle Up OOMP Camp
Every Body Want To Be Down With The South
I Want To Dance Tonight
Get Out Of Here Flip Mode Squad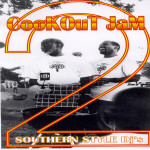 DJ JELLY COOKOUT JAMS 2

Rock The Boat - Aaliyah feat. Ja Rule
You Rock My World - Michael Jackson
Cut Friends - Camoflauge
We Be Clubbin' - Ice Cube
Nasty Boy 2001 - Notorius BIG
The Wrong Idea - Bad Azz feat. Snoop Dogg
Welcome To Atlanta - Jermaine Dupri feat. Ludacris
The Ruler's Back - Jay Z
Knock Yourself Out - Jadakiss
Intoxicated - Sammy Sam
We Right Here - DMX
DJ Montay Commercial
2-Way Freak - Three 6 Mafia
Izzo - Jay Z
Gold Grill - 8Ball, MJG, & UGK
Southside - Lil Ke Ke
Ugly - Bubba Sparks
Raise Up - Petey Pablo
Walk Like A Soldier - 404 Soldier
Every Time You See Me - Oomp Camp
We Ready - Archie
Break Ya Neck - Busta feat. Dr. Dre
Girls, Girls, Girls - Jay Z
I Can Tell - 504 Boyz
Feelin On Your Booty RMX - R.Kelly
I Luv - Trick Daddy,Scarface,Too Short, Daz
Rules Of The Game - Jermaine Dupri feat. Mannish Man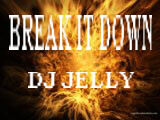 DJ JELLY - BREAK IT DOWN

Strip for You R. Kelly
Could It Be Jahiem
You and Me Musiq
Promises Promises Jagged Edge
One Last Time K-Ci & Jo Jo
This Womanss Work Maxwell
Stranger in My House Tamia
I Deserve Tank
Caught Up Keith Sweat
Emotional Carl Thomas
Feelin on You Booty R. Kelly
Dont Take My Girl Away Dave Hollister
Im Keeping You Chante Moore
Without You Charlie Wilson
Beauty Queen Next
By Your Side Sade
One Woman Man Dave Hollister

DJ JELLY Y 2 K PARTY

HOLLA HOLLA
GUILTY CONSCIENCE
WANNA BE A BALLER B/W GUILTY CONSCIENCE
CASH MONEY IS AN ARMY B/W WANNA BE A BALLER
DID YOU EVER THINK B/W RUN FOREST RUN
JIGGA MY NIGGA
WHO DAT
BREAK EM OFF
NO PLAY IN GA
DO YAW NIGGAS
NAN B/W DO YAW NIGGAS
RIDE WITH SOME PLAYERS
FREAKY TALES 2000
BLING BLING
BIG OMPF CAMP B/W YOU DONT WANNA PLAY AROUND WITH ME
YOU DONT WANNA PLAY AROUND WITH ME
400 DEGREEZ
RAGGAE B/W 400 DEGREEZ
IF YOU WANNA GO TO WAR
SOUTHERN STYLE DJS RAP
PICTURE US MARRIED
COME LIGET
THAT SOUTHERN SHIT
THROW YO HANDS UP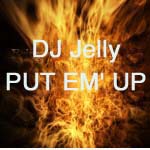 DJ JELLY PUT EM UP

DJ JELLY INTRO
YAW CANT DENIE IM A STRIGHT RIDER
IM STILL BUCKEN LIKE 5-DUCE-4-TRAY
JUST A BABY BOY
LETS GET DIRTY B/W JUST A BABY BOY
RAGIE MIX
MIDWEST SWING
TAKE IT TO THE POINT B/W B.G. I KNOW
WE OFF THE CHAIN SHAWTY
LOVE AND HAPPINESS B/W REPRESENT YO CLICK
MAKE THIS MONEY
MOVE B/W MAKE THIS MONEY
JUST LIKE MUSIC
BRING THE NOISE
FRONT 2 BACK
PLAYER WHY YOU HATEN
WE AINT GOING NO WHERE
WHORDE WHATS UP
LET ME SEE IT
NOW IM THE BOSS MUTHA
WE STILL
BACK-BACK
SPACE AGED PIMPIN
DJ JELLY MIX
I DID TO MUCH
THUGISH RUGGISH BONE
YOU AINT KNOW
IM A THUG
DEIBLOS B/W IM A THUG
THE DOUBLE B STANDS 4
IM I SUPPOSE TO CHANGE
HOW CAN A THUG LIKE ME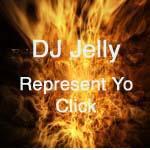 DJ JELLY REPRESENT YO CLICK

INTRO
DANGER MYSTICAL
BACK UP OFF ME MASTER P, SNOOP, & MAGIC
MAKE IT BOUNCE
SOUTHERN HOSPITALITY LUDACRIS
BABY D
GET CRUNKED UP ICONZ
EAST SIDE WEST SIDE INTERLUDE
BOUNCE B.G.
BOUT THAT - MASTER P
PIMP HARDER MJG & 8BALL
EAST SIDE WEST SIDE - BABY D
LIL JOHN
LUDACRIS, LIL JON & THE EASTSIDE BOYS, TOO SHORT
CHICKEN HEAD PROJECT PAT
INTERLUDE
LIL WAYNE
HEY SHORTY
CASH MONEY
PEE WEE HERMAN JOE SKI LOVE
YOULL ROCK LL COOL J
YOURE A CUSTOMER EPMD
PAID IN FULL ERIC B
PAUL REVERE BEASTIE BOYZ
CHECK OUT MY MELODY ERIC B
TOP BILLIN AUDIO TWO
REBEL WITHOUT A PAUSE PUBLIC ENEMY
THE SHOW DOUG E FRESH
IS THAT YO CHICK (REMIX) JAY Z
BONUS TRACK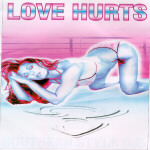 DJ JELLY LOVE HURTS 3

U Got It Bad - Usher
Lifetime - Prophet Jones
What If - Babyface
What Am I Gonna Do - Tyrese
I'm Still Waiting - Jodeci
Brotha - Angie Stone
Can We Be Tight - Jagged Edge
Heaven Can Wait - Michael Jackson
Changed - Maxwell
Made To Love You - Gerald Levert
Funny How Time Flies - Janet Jackson
A Woman's Worth - Alicia Keys
Emotions - Destiny's Child
Settle Down - Isley Bros.
Butterflies - Michael Jackson
Can U Feel Me - Kenny Lattimore


DJ JELLY WHEN THE CLUB CLOSES

Usher-My Way
Lauryn Hill-Lost One
Ice Cube-We Be Clubbin
Silk the Shocker & Mya-Movin On
Young Bloodz-Shakeem Off
PA-Like We Do
Destinys Child-With Me Part 1
Beanie Man-Who Are I
Goode Mob-Black Ice
DMX-Get at Me Dawg (Master P RMX)
Too Short, Lil Jon-Couldnt Be a Better Player
Camron-House & Carriage
JD & Jay Z-Money Aint a Thang
Jagged Edge-Gotta Be (RMX)
Brandy-Sitten On Top Of the World
Jayo Felony-Whatcha Gonna Do
DMX, Faith-How Its Going Down
Mo Thug Family-Its All Good
Sammy Sam-Ridin Wit Some Killaz
Nicole-Make It Hot
Monica-The First Night
Chico DeBarge-No Guarantee
JD, Mase, Lil Kim-You Got Dealt Wit
Scarface, Too Short-Sex Faces
Tupac, Jaycross, Badass-Ghetto Star
Brandy & Monica-The Boy Is Mine
Goode Mob-Fly Away

Plus Many More Jams!!!

DJ JELLY OFF DA HEAZEE

RUFF RYDERS II WORLD WAR III
JA RULE EVERY LITTLE THING THAT YOU DO
MAJOR FIGGAZ YEAH THATS US, DOWN FO MY NS
MYSTIKAL SHAKE YA ASS
RASHEEDA / JAZZY FAYE OFF THE CHAIN
SHYNE BAD BOY ANTHEM
X-CON WHOA LITTLE MAMA / UNLV
BABY D 2000 BOUNCE THAT ASS // #1 STUNNA
LL COOL J IMAGINE THAT
WYCLEF / MARY J BLIGE 911
EMINEM SAY I AM
C-MURDER FOREVER TRU
JILL SCOTT LOVE RAIN
SLIM CALHOUN ITS OK / KILO LOVE IN THE MOUTH
LIL BOW WOW FEAT
SNOOP DOGG BOW WOW (THATS MY NAME)
TELA TELA / B**TCH PLEAZE
MYSTIKAL / DA BRAT COME SEE ABOUT IT
MR. SERV ON WANT YOU WANT / HA

DJ JELLY SHOW DEM DRAWS 2

Bounce RMX
Pop That Pussy
Do The Damn Thing
This Is How We...
Left/Right Bounce
Who Let The Dogs Out
Drop That Bass
Scrub Da Ground
2 Much Booty In Da Pants
Go Big Girl
2 Da Floor
Pusher Man
4 Got About Dre
Put Them Thangs Down
Put Yo Hands On The Floor
Let's Groove 2 Night
Dicky Ride
Come Out Them Draws
Motion Hit Version
Super Freak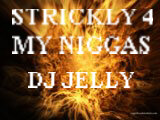 STRICKLY 4 MY NIGAS 2001

OOMP Camp Intro
Get Off The Corner Lil Wayne
Im The boss Mother Fucker
That Nigga Got A Bitch I Like Master P
Chillin On The Set With A Tec
Jankin 8 Ball & MJG
You Would If You Could Nigga Mystical
East Side Baby D
Let Me See Yo Tongue Ring
Im A gun Slinger B.G.
Gotta Make That Money Man OOMP Camp
What! What Yaw Want To Do Silk The Shocker
Walk Like A Soldier, Talk Like A Soldier 3 Six Mafia
You Better Your Roll Boy
Lets Get Buck Off In This Thang OOMP Camp
Hit The Floor Dirty
Chicken Heads Project Pat
Intoxicated OOMP Camp
Get It
Get Crunk
The Crazy Fan M&M
The Dirty South
Get Funked Up - Iconz


DJ JELLY P FUNK PT. 2

THE FREAK
FANTASTIC VOYAGE
7-7-7-93-11
ATOMIC DOG
MONEY, OHH MONEY
HIT AND RUN
SKIN TIGHT
THE FUNK
SHE WAS ONLY 17
WHY DONT YOU FLY
SHARE WITH ME
THE MOTHER SHIP
OLD DJ JELLY
DJ JELLY CUTTY BUDDY
DJ JELLY YALL AINT READY PART 1
DJ JELLY STRAIGHT BANGIN PART 1
DJ JELLY STRAIGHT BANGIN PART 2
DJ JELLY SOUTHERN COMFORT PART 2
DJ JELLY FOR DA LOVE OF MONEY
DJ JELLY FREAK ME PART 3
DJ JELLY MO LOVE 3
DJ JELLY MEMORY LANE PART 1
DJ JELLY SOMN OLD SOMN NEW
DJ JELLY SOUTHERN COMFORT PART 1
DJ JELLY STREET MIX 2000
DJ JELLY COLD CHILLIN 99
DJ JELLY CLUB CRUNK 2000
DJ JELLY FO YO PARTY PART 1
DJ JELLY BEATS FROM DA HOOD
DJ JELLY BOUNCIN PART 2
DJ JELLY BALL WIT US II
DJ JELLY BOW DOWN PART 1
DJ JELLY SLOW IT DOWN PART 2
DJ JELLY FREAK ME PART 2
DJ JELLY SLOW IT DOWN PART 1
DJ JELLY CRANK THIS BYAA BYAA
DJ JELLY SLAMMIN R&B PART 2
DJ JELLY FO YO PARTY PART 2
DJ JELLY ROCK THE PLANET
DJ JELLY FOR DA UNDERGROUND
DJ JELLY MO LOVE 5
DJ JELLY COLD CHILLIN PART 2
DJ JELLY TRAFFIC JAM 2000
DJ JELLY ONE NIGHT STAND PART 2
DJ JELLY MILLENIUM MIX
DJ JELLY THUGS IN DA CLUB
Enter supporting content here